New flyover at Mindspace inaugurated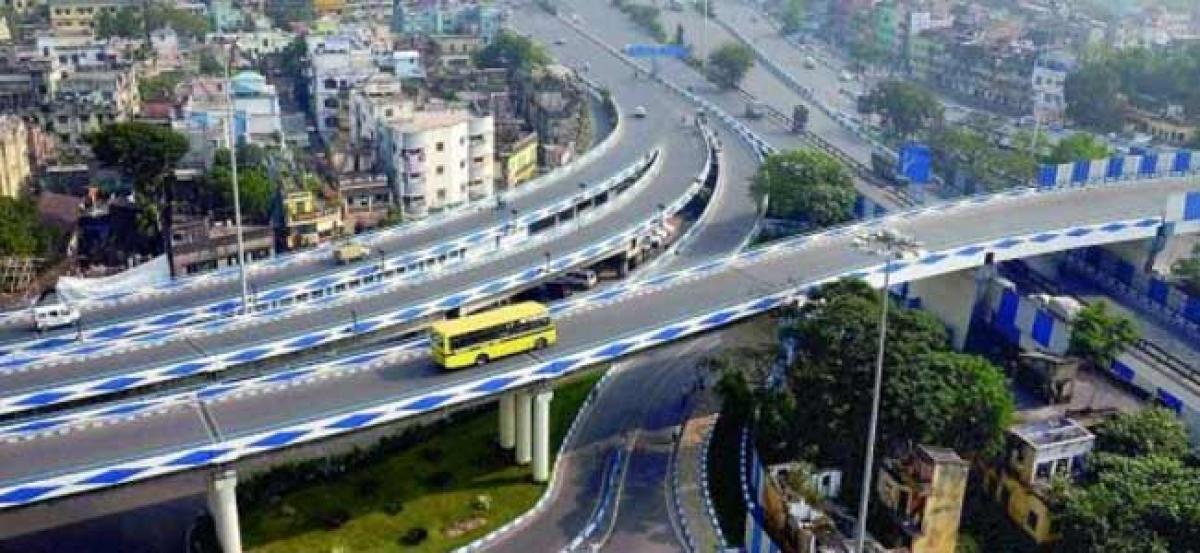 Highlights
Flyover at Mindspace has been inaugurated today by the state chief secretary SK Joshi with ensuring a smooth flow of traffic by putting an end to traffic woes at the area It is already known that the commuters passing through mind space will have to get stuck in traffic at peak hours near the IT corridor
Hyderabad: Flyover at Mindspace has been inaugurated today by the state chief secretary SK Joshi with ensuring a smooth flow of traffic by putting an end to traffic woes at the area. It is already known that the commuters passing through mind space will have to get stuck in traffic at peak hours near the IT corridor.
The construction of the flyover which is part of SRDP works started in April 2016 and was ended on November 2. The flyover being constructed with around Rs 108,59 crore.
After the inauguration, chief secretary SK Joshi said that the traffic woes of IT employees are now ended with the inauguration of the flyover. The construction of the flyover at LB Nagar will be completed by January, said chief engineer in charge of the project.