Ashok Gehlat to meet Naidu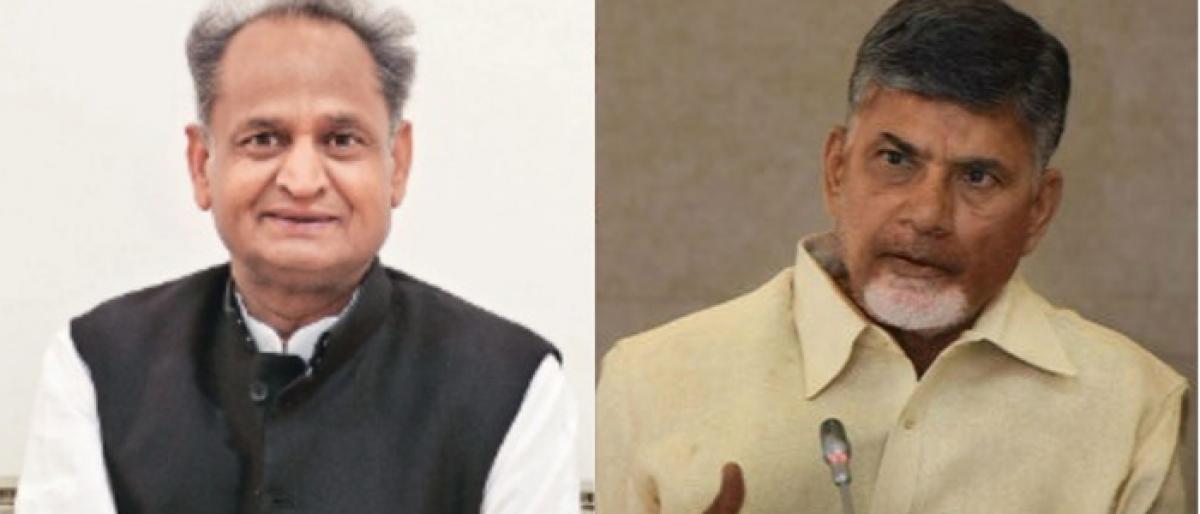 Highlights
Congress General Secretary and Rajasthan former Chief Minister Ashok Gehlot scheduled to meet TDP president Nara Chandrababu Naidu here in Amaravati today
Amaravati: Congress General Secretary and Rajasthan former Chief Minister Ashok Gehlot scheduled to meet TDP president Nara Chandrababu Naidu here in Amaravati today.
Congress party President Rahul Gandhi is sending Gehlot to invite Chandrababu Naidu to New Delhi to take further course of action on the proposed alternative alliance.
After the meeting of Gehlot, the tentative dates for the expected meeting with all like minded parties will be known, sources informed.
Chandrababu Naidu, who is playing facilitator roll in forming anti BJP alliance with all regional parties and Congress and other national parties, already met Rahul Gandhi, Mayawati, Farooq Abdullah, Arvind kejriwal, HD Deve Gowda, MK Stalin and many other leaders.
He also announced to meet Mamata Banerjee too, shortly to ask her to join with this grand alliance to end BJP rule in the country.