KCR to file nomination on Nov 14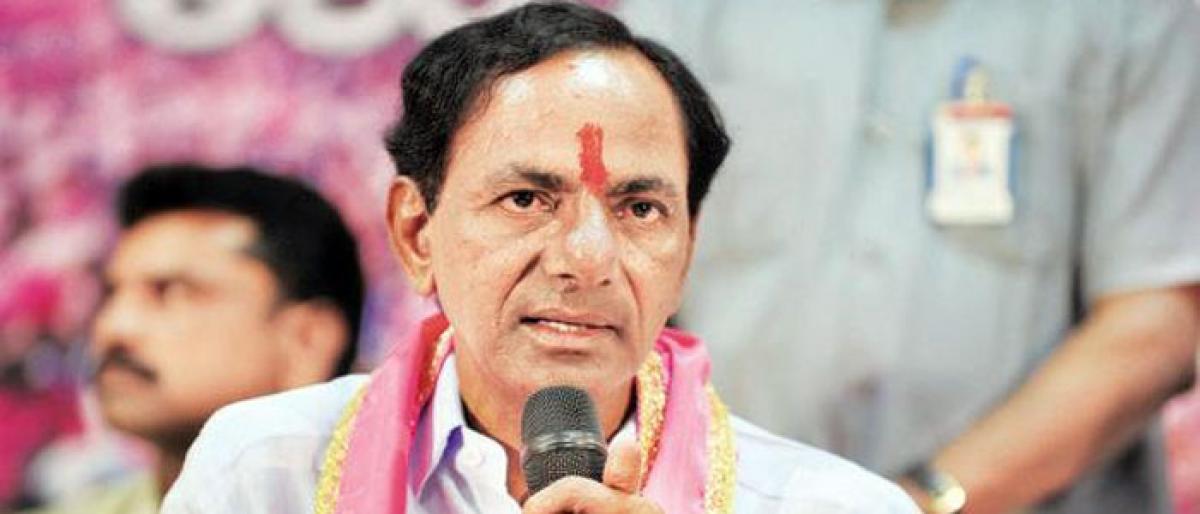 Highlights
Telangana caretaker chief minister K Chandrasekhar Rao will file nomination on November 14 for the assembly polls in the state
Telangana caretaker chief minister K Chandrasekhar Rao will file nomination on November 14 for the assembly polls in the state.
It is learned that the nomination will be filed at 11.23 am on November 14 after offering prayers at Konaipalli temple in Nangunuru mandal of Siddipet district. A public meeting is also expected after the nomination in Gajwel.
KCR will resume his election campaign after the nomination.
On the other hand, KCR will hand over B forms to the party candidates on Sunday after a meeting with them at Erravelli farmhouse. It is learned that KCR will release the list of remaining 12 candidates on the same day.