Congress writes to EC against 'pink' ballot papers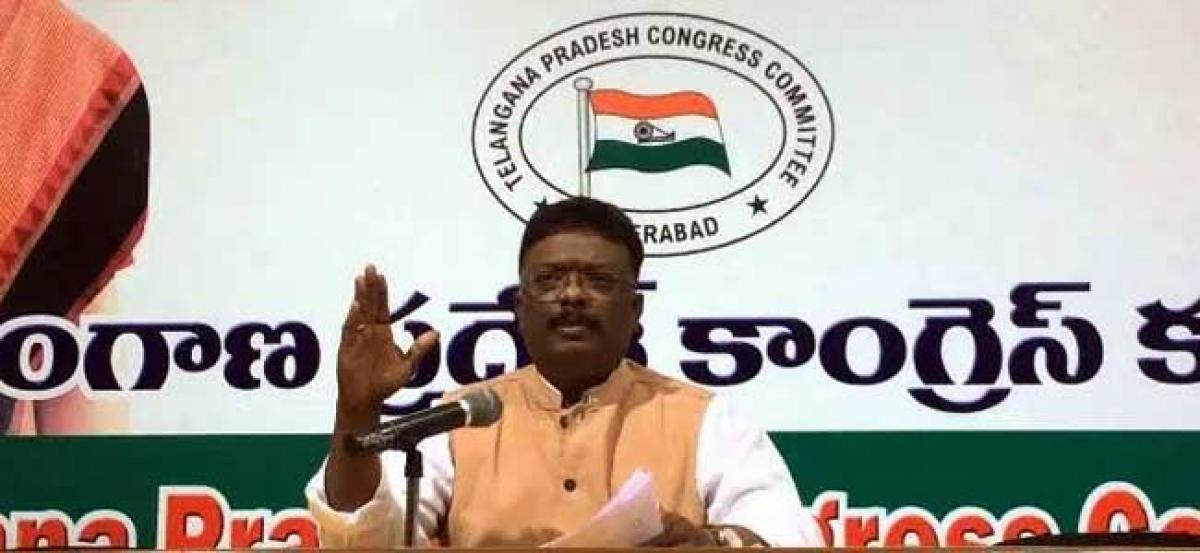 Highlights
Telangana Pradesh Congress Committee TPCC Chief Spokesperson Dr Sravan Dasoju has strongly condemned the Election Commission for inaction on his request against the usage of pink colour ballot papers
Hyderabad : Telangana Pradesh Congress Committee (TPCC) Chief Spokesperson Dr. Sravan Dasoju has strongly condemned the Election Commission for inaction on his request against the usage of pink colour ballot papers.

Addressing a press conference at Gandhi Bhavan on Monday, Sravan said that the use of pink colour ballot papers was completely against the spirit of conducting fair and free elections in Telangana. Releasing the letter he wrote to the Election Commission of India on the issue, he said that the EC has been clearly briefed that pink colour was associated with TRS party and in fact their party's flag is in pink color. "There was every possibility of camouflage and voters would get influenced to vote in favor of TRS party candidates, which is nothing but violating the democracy," he said.

Sravan said that the ECI first came up with a proposal to set up 'pink' polling booths for women. And after Congress party objected to it, the ECI withdrew its decision. "Once again, the ECI, represented by the Deputy Chief Electoral Officer, again issued orders (Memo No. 1605 dated 26-10-2018) for printing of 90 lakh 90 lakh EVM ballot papers in pink colour. We've openly raised red flag opposing the introduction of pink ballot papers that it would give undue electoral advantage to TRS. However, the ECI in Telangana has taken no action to stop those violations rather the aforesaid illegal decision is reinforced ignoring the open plea made by us," he said.

The Congress leader alleged that the repeated acts of Election Commission of India were unconstitutionally favoring the ruling TRS party. If this continues, he expressed fear that there was no possibility to conduct elections in a fair and free manner. "It is incumbent on the ECI to fulfil the constitutional responsibilities and ensure that free and fair elections are conducted in Telangana. Therefore, we appeal to the ECI to immediately withdraw the proposal of introducing the pink ballot papers," Sravan said in his letter to ECI.