Mobile devices are negative pacifiers for kids: Finnish scientist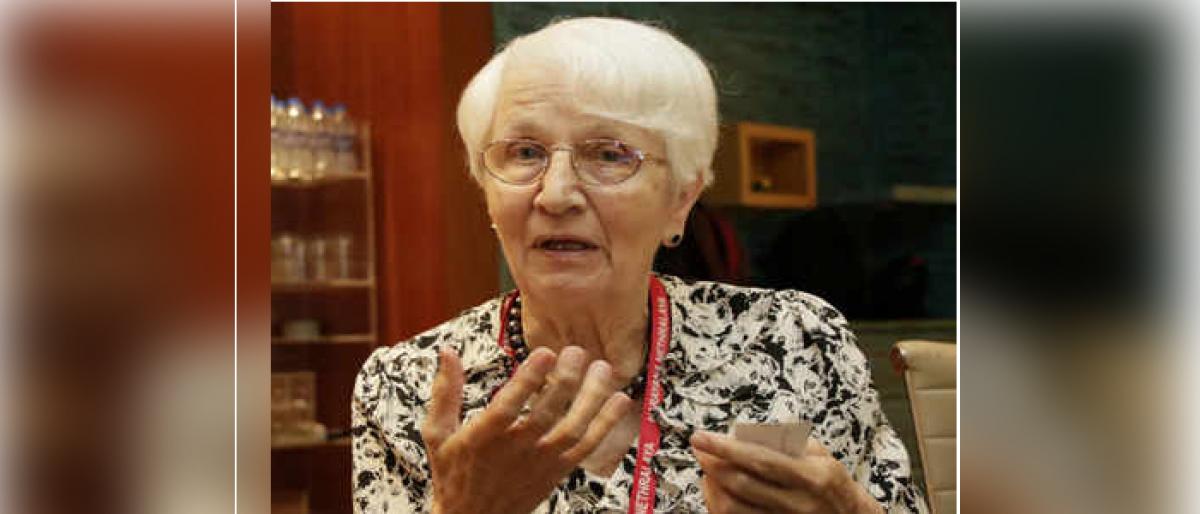 Highlights
Finnish scientist Lea Hyvarinen, 78 known for her innovative operating methods on children with loss of vision due to deformity in brain nerves was...
BENGALURU :Finnish scientist Lea Hyvarinen, 78 — known for her innovative operating methods on children with loss of vision due to deformity in brain nerves was in bangalore for a conference on 'How to assess a child's visual functioning for early intervention', on Sunday.
The founder of Lea Test Vision System and Lea Symbols Test, Lea has more than 40 tests in her name that are accepted worldwide. The scientist, who has served as an advisor to the World Health Organization (WHO), spoke with media in an exclusive interview.
In 1970s, Lea worked on building diagnostic tools to assess paediatric vision. She elaborates," I had only asked my colleagues in psychiatry department if there were any good tests for children to assess their vision. They said no. So I began my work, and now more than 144 countries are testing children at early stage using our modules. There are tests that parents can do too, like checking if the child is developing eye contact. I feel like an industrial designer when I see the testing modules now. Children first learn with colours, then with hands. They hold an object, put it in their mouth. They learn the sense of edge and depth. My testing modules, puzzle pieces and concept games have these properties, but are carefully crafted so that a child does not swallow the object."she replied.
On treating cases pertaining to cerebral damage, a leading causes of vision loss:
"Eye is a part of the brain and infection, accidents, head injury, or even low blood pressure seen in the child immediately after birth can have effects. Even a few pulses missing in the newborn can lead to vision loss. Early interventions are the best in diagnosing such children. I use the term atypical vision to describe the condition of these children and not 'impaired vision', as it is a medical term we are imposing on them." she said.
"In the US, there are many families that hyperconsiously don't have TVs, and many parents don't use mobile devices or any other gadget around their children. Many researchers have disclosed how visual display units can cause myopia (near-sightedness), or make myopia progressive in case if the child has it initially. Parents have to involve the child with outdoor activities and be wise in using digital gadgets. Gadgets, including smartphones are like a pacifier, but a negative one. I hear that there has been an increase in the number of Attention Deficit Hyperactivity Disorder (ADHD) cases largely because of over-exposure to smart-screens.At 78, you are still working and travelling to educate ophthalmologists. I eat and sleep well. But I've stopped eating meat and I feel Indians are fortunate to have a lot of vegetables and fruits around to eat, which is good for health."

Subscribed Failed...
Subscribed Successfully...