Nearly 20% polling in Chhattisgarh first phase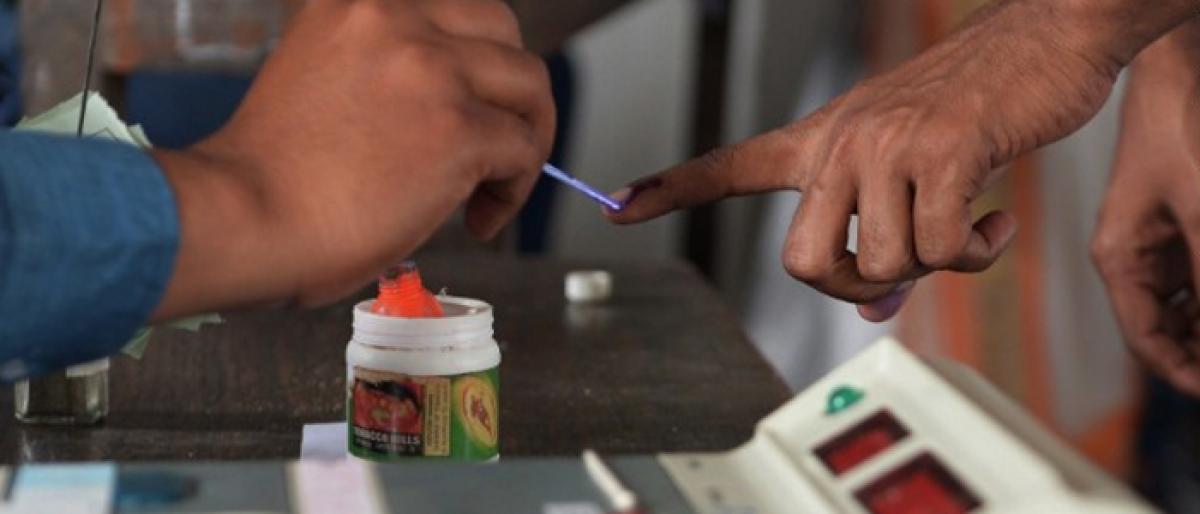 Highlights
Defying Maoist threats, lakhs of people voted on Monday in 18 constituencies in the first phase of the Chhattisgarh Assembly election, with officials putting the voting percentage at nearly 20 per cent in the first four hours
Raipur:Defying Maoist threats, lakhs of people voted on Monday in 18 constituencies in the first phase of the Chhattisgarh Assembly election, with officials putting the voting percentage at nearly 20 per cent in the first four hours.

"So far 18-20 per cent polling has been registered in all the 18 seats. Thirty-one EVMs and 61 VVPAT machines were replaced due to technical snags. Except for one incident, polling so far is peaceful and is steadily picking up," Chief Electoral Officer Subrat Sahoo said.

Voting was on at 10 seats since 7 a.m. and eight others from 8. Polling would end at 3 p.m. in Narayanpur, Dantewada, Bijapur, Konta, Mohla-Manpur, Antagarh, Bhanupratappur, Kanker, Keshkal and Kondagaon.

Polling in Khairagarh, Dongargarh, Rajnandgaon, Dongargaon, Khujji, Bastar, Jagdalpur and Chitrakot, which started an hour later, would continue till 5 p.m.

Maoists who had asked people to boycott the elections detonated an Improvised Explosive Device (IED) in Katekalyan area in Dantewada district, minutes before the polling began.

A Central Reserve Police Force (CRPF) foot patrol team narrowly escaped the attack just 700 metres from a polling booth in Nayanar village, an officer said.

So far there have been five Maoist attacks in 17 days in which a BSF officer and a Doordarshan crew member have been killed.

Over 31 lakh voters, including over 15 lakh men and in excess of 16 lakh women, are eleigible to exercise their franchise in 4,336 polling booths on Monday when a total of 190 candidates are in the fray.

Chief Minister Raman Singh is contesting from Rajnandgaon. His challenger is none other than late Prime Minister Atal Bihari Vajpayee's niece, Karuna Shukla, who joined the Congress in 2014.

The Bharatiya Janata Party (BJP), which has ruled Chhattisgarh for the past 15 years, lost 12 of these 18 seats in the 2013 Assembly polls.

The election is witnessing a third factor in the form of Mayawati's BSP which has aligned with the Chhattisgarh Janata Congress of former Chief Minister Ajit Jogi and the Communist Party of India.

Twelve of the 18 seats are reserved for Scheduled Tribes (STs) and one is reserved for Scheduled Castes (SC) category.

The second phase of polling in 72 seats would be held on November 20. Counting of votes would take place on December 11.