Minister Jawahar to take up yatra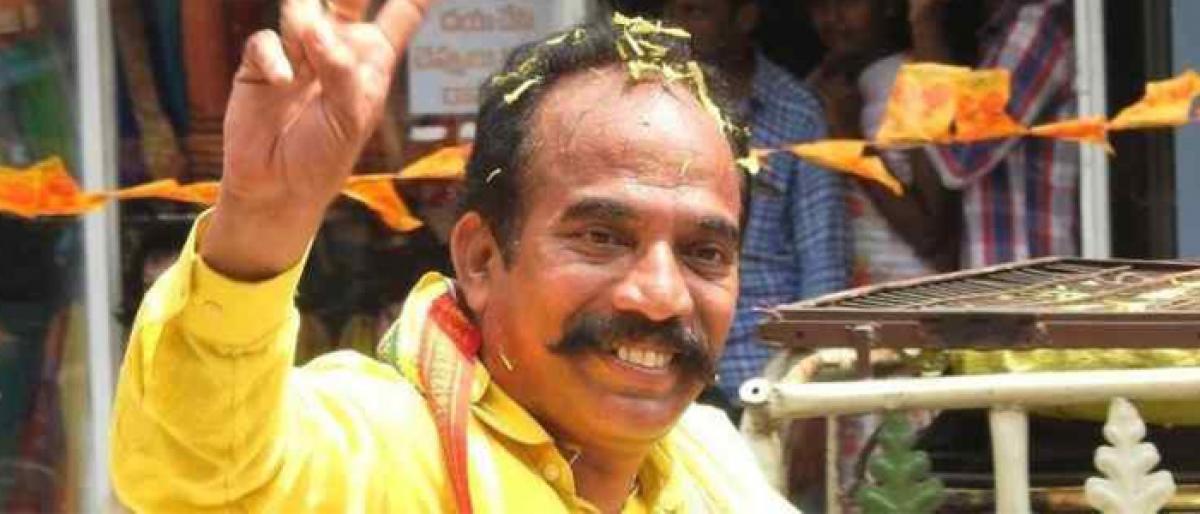 Highlights
Its still some time for elections But the politics are hotting up in Andhra Pradesh TDP Minister KS Jawahar has also taken a sensational decision of taking out a padayatra in his constituency He would cover 103 km in three days
It's still some time for elections. But the politics are hotting up in Andhra Pradesh. TDP Minister KS Jawahar has also taken a sensational decision of taking out a padayatra in his constituency. He would cover 103 km in three days.
According to sources close to the minister, the yatra is aimed at reaching out to the people and to fight the misinformation campaign by the Opposition. He said the yatra would be taken out with the slogan "Meere Kavali Meere Ravaali (We want you Mr Chandrababu... Come back to power again). He said the yatra would begin November 14 from Annadevarapadu to Dwaraka Tirumala temple.
No Minister has taken up such a yatra in AP and he said that he was taking up the yatra to express his solidarity with Chandrababu Naidu.