Tension prevailed in Khairatabad when Manne Goverdhan Reddy supporters agitated by climbing hoardings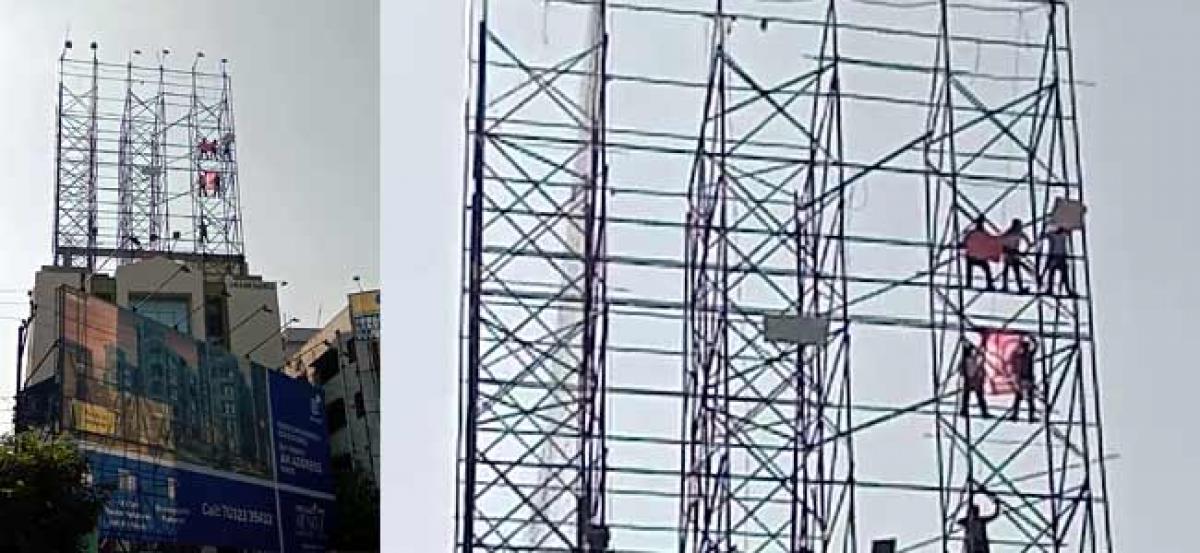 Highlights
TRS Khairatabad incharge Manne Goverdhan Reddy supporters agitated by climbing the hoardings in Khairatabad on Tuesday They are demanding Khairatabad ticket to him which was allocated to Danam Nagender who recently joined from Congress
TRS Khairatabad incharge Manne Goverdhan Reddy supporters agitated by climbing the hoardings in Khairatabad on Tuesday. They are demanding Khairatabad ticket to him which was allocated to Danam Nagender who recently joined from Congress.

Earlier Goverdhan Reddy supporters climbed the Telangana Bhavan and agitated in morning hours. Since Goverdhan Reddy reportedly got heart attack and rushed to Citi Neuro Hospital today, the supporters of him intensified their agitation.
Tension created in Khairatabad area and traffic jammed there. Police rushed to the spot and dealing with their leaders who climbed the hoardings .