Journalist detained for hate speech on Tipu, released on bail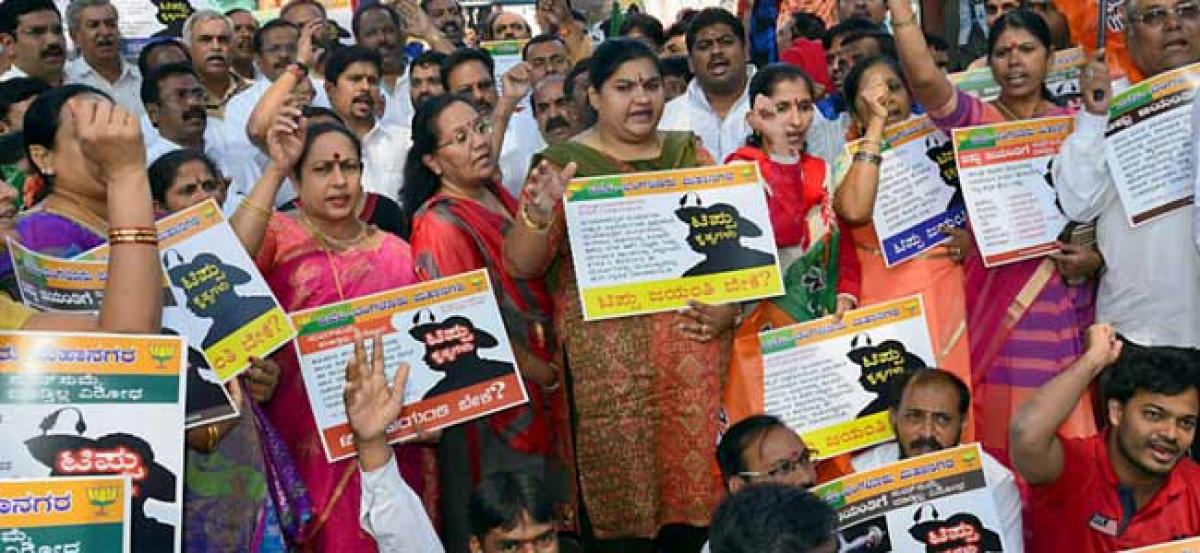 Highlights
Journalist Manipanda Santosh Thammaiah was produced before a Ponnampet court and released on bail in the eveningThe BJP mentioned it as an attack on freedom of the press and called for a Kodagu bandh on Wednesday
MADIKERI: Journalist Manipanda Santosh Thammaiah was produced before a Ponnampet court and released on bail in the evening.The BJP mentioned it as an attack on freedom of the press and called for a Kodagu bandh on Wednesday. He was detained on Tuesday for reportedly making a provocative speech while condemning Tipu Sultan. Thammaiah, a writer and noted journalist running a monthly magazine, 'Aseema', from Mangaluru, is from Ponnampet. Police took him into custody in the day hours on Tuesday at Madhugiri in Tumakuru where he was staying with his spouse.
Prajna Kaveri arranged a seminar at Gonikoppal on November 5 to discuss the consequences of Tipu Jayanti in Kodagu. It was attended by writer Bacharaniyanda Appanna, drama artist Addanda Cariappa, social activist Robert Rozaria and in the audience were, among others, MLA KG Bopaiah and RSS Kodagu chief Chekkera Manu Somaiah. During his speech, Thammaiah criticised Tipu and made some allegedly deprecatory remarks on tipu.
Many Muslim organizations and leaders protested and demanded his arrest. Askar from Siddapur submitted a written complaint at Siddapur police station on the basis of a report published in a local newspaper.Thammaiah said the arrest is an attack on freedom of speech. His advocate Krishnamurthy said: "We'll get justice in court and the state home minister should talk about these developments."
Sangh Parivar leaders protested the arrest. Hindu outfits went on a protest in Gonikoppal from Umamaheshwari temple to the bus stand. They formed a human chain and forced shutdown of shops.Hindu Suraksha Vedike president Kunjangada Arun Bheemaiah pulled a one-hour Kodagu bandh from noon Wednesday. State BJP media convener S Shantharam denigrate the arrest of Thammaiah. Police requested the organisers to hold a peaceful protest.