GSAT-29 communication satellite orbit raised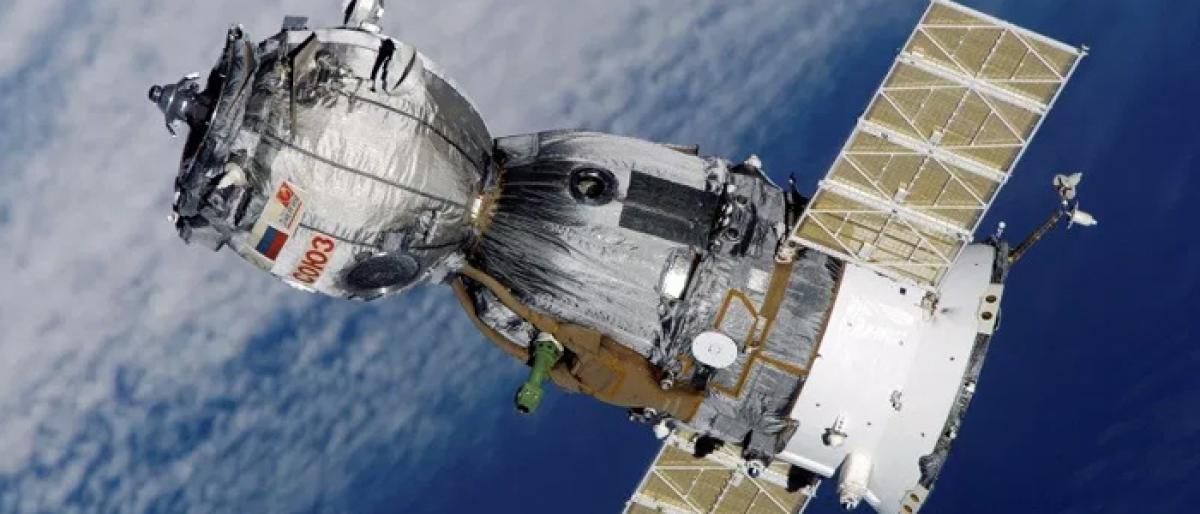 Highlights
Indias latest communication satellite GSAT29s orbit was successfully raised on Thursday by firing its motors for 4,875 seconds, said the Indian Space Research Organisation ISRO
Chennai: India's latest communication satellite GSAT-29's orbit was successfully raised on Thursday by firing its motors for 4,875 seconds, said the Indian Space Research Organisation (ISRO).

The first of its scheduled three orbit raising operations was successfully carried out by firing the liquid apogee motor on board the satellite, it said.

The motor was fired at 8.34 a.m. for one hour and 35 minutes.

The GSAT-29, which will link Jammu and Kashmir and the northeastern states under the Digital India programme, was put into orbit by India's latest and heaviest rocket geosynchronous satellite launch vehicle (GSLV-Mk III/D2) on Wednesday.

According to ISRO, after the raising of the orbit, the apogee x perigee was changed from 35,897 km x 189 km to 35,745 km x 7,542 km.

Apogee refers to the farthest point from the earth and perigee is the closet point to earth in case of a satellite in orbit.

On Wednesday, ISRO Chairman K. Sivan said the three orbit raising operations would raise the satellite from the geostationary transfer orbit (GTO) to geostationary orbit (GSO).

The GSAT-29, with a life span of 10 years, is a multi-beam satellite that carries Ka/Ku-band high throughput communication transponders. It was intended to meet the communication requirements of users, especially in remote areas.

In addition, several new technologies such as Q/V-band payload, data transmission through optical communication link would also be demonstrated helping realise future advanced satellites, Sivan added.

The Q/V-band payload, data transmission through optical communication link would be used for satellite to satellite communication, said D.K. Das, Director, Space Applications Centre, ISRO. Its frequency is not yet crowded.

The satellite also carries a 55-metre geo-high resolution camera that would be fixed in the weather satellites, once it starts functioning, Sivan said.

A combination of high throughput satellites -- GSAT-19, GSAT-29, GSAT-11 and GSAT-20 -- would provide the high speed internet needed for the success of the Digital India programme, he added.