Initiating steps for bringing red sander smugglers taking shelter at abroad-Kurnool range DIG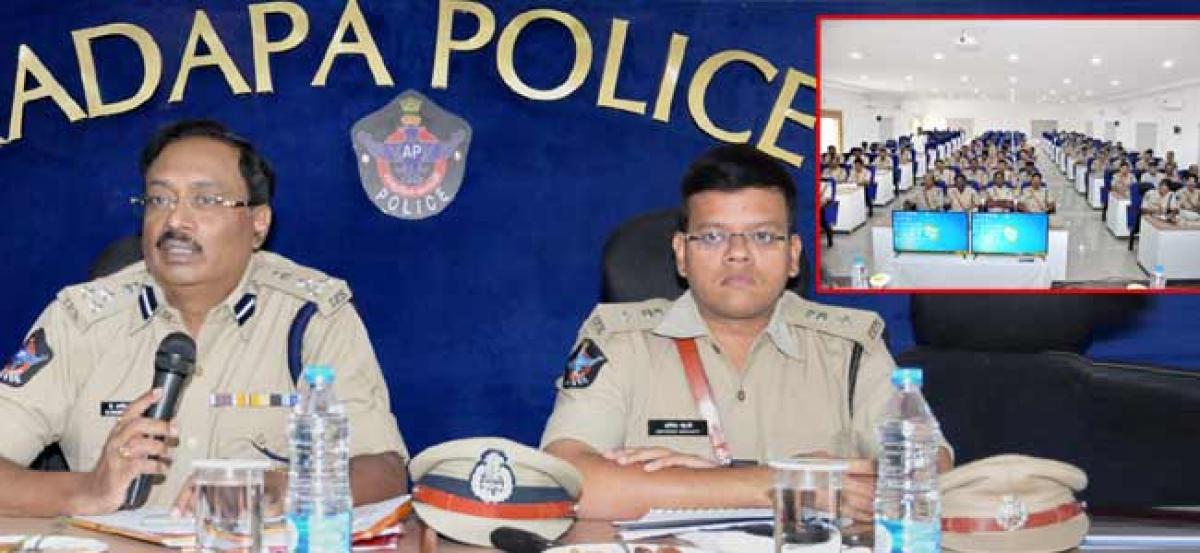 Highlights
Kurnool Range DIG DNagendra Kumar has said that the police administration is initiating steps for bringing Notorious Red sander smugglers who were taking shelter in different abroad countries very soon
Kadapa: Kurnool Range DIG D.Nagendra Kumar has said that the police administration is initiating steps for bringing Notorious Red sander smugglers who were taking shelter in different abroad countries very soon.
D.Nagendra Kumar who was assumed charge as new DIG of Kurnool range recently addressed press conference here on Kadapa on Thursday. He said there was laborious procedure for bringing the red sander smugglers who were facing cases in Kadapa district as it should be initiated through Interpol agencies. He said in Kadapa district police are able to control the red sander smuggling at maximum level.
However the DIG has stressed the need of cops to adopt highly sophisticated technologies introduced by the government in the interest of controlling various ongoing crimes. He said round the clock patrolling on national highways, conduction of surprise inspections in the villages would have yield good result in nabbing the culprits.
Replying to a question the DIG said in view of 2019 general elections police administration is initiating all measures in identifying the faction, sensitive, hyper sensitive villages in the district. He said there was only two villages as faction ridden in the district as the police administration striving hard for total eradication of faction by adopting different methods.
The DIG lauded the local police of their initiative in bringing down the crime rate as assured of provided them weekly off very soon. Earlier the DIG has conducted review meeting with the officials on various crime issues and ordered them to disburse immediately by speeding up the investigation. District SP Abhishek Mohanty and others were present.