KTR hits back at CM Naidu's comments on Hyderabad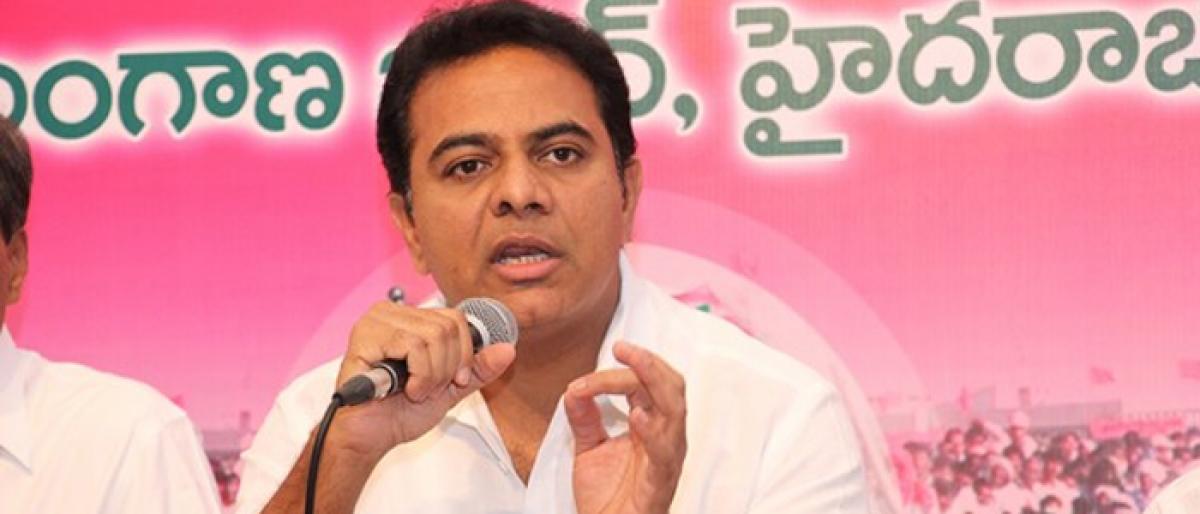 Highlights
IT Minister KT Rama Rao in the caretaking government took potshots at AP CM Chandrababu Naidu over his comments on the Hyderabad development
IT Minister KT Rama Rao in the caretaking government took potshots at AP CM Chandrababu Naidu over his comments on the Hyderabad development.
Speaking at the press club in Somajiguda, KTR said that the caretaker CM KCR does not need any self-certification about the development works initiated in the state. He also said that the people are aware of all the parties and their aid to them.
"Though Naidu has political experience, he is investing his time in criticising other parties instead of ruling the state," KTR added saying that KCR worked for the welfare of the people with no experience.
He also said that people will answer his questions on December 7 about the development of Hyderabad.