South African President likely to be Chief Guest at 2019 Republic Day parade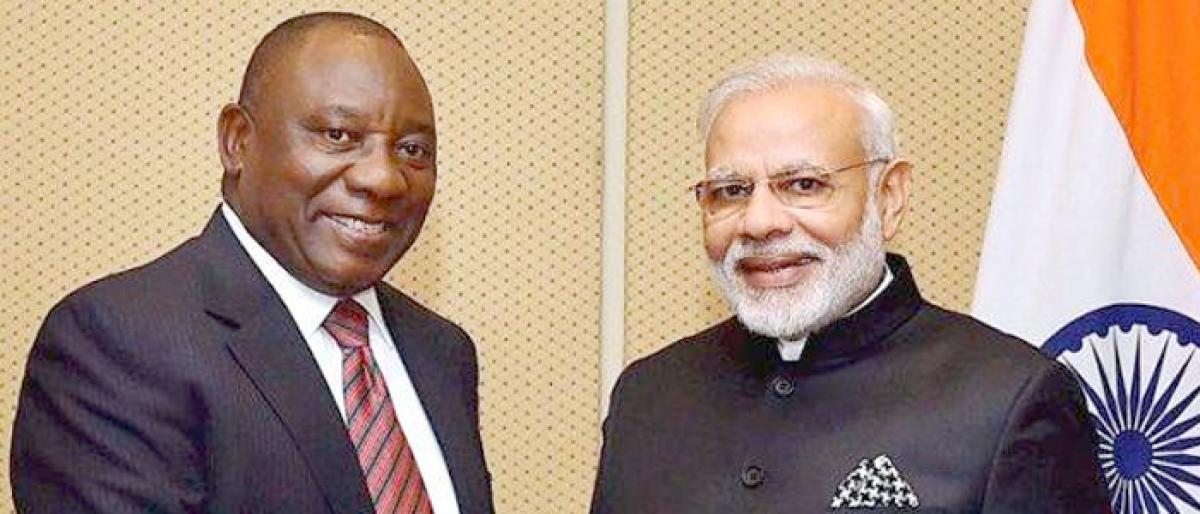 Highlights
South African president Cyril Ramaphosa is likely to be the chief guest at the 2019 Republic Day parade here, sources said Earlier Prime Minister Narendra Modi had extended an invitation to US president Donald Trump, but he expressed his inability citing scheduling conflicts
New Delhi: South African president Cyril Ramaphosa is likely to be the chief guest at the 2019 Republic Day parade here, sources said. Earlier Prime Minister Narendra Modi had extended an invitation to US president Donald Trump, but he expressed his inability citing "scheduling conflicts."
Cyril Ramaphosa will be the second leader from South Africa to attend India's Republic Day parade as the chief guest. Former president Nelson Mandela was the chief guest at the 1995 Republic Day parade.
South African president Ramaphosa is a follower of Mahatma Gandhi. A few months back, he led as many as 5,000 people at the annual 'Gandhi Walk' event organized at Lenasia, a few kilometers away from Johannesburg in an attempt to promote fitness and community awareness.
India and South Africa are making efforts to develop bilateral relations in order to boost trade and investment relations. Recently, Prime Minister Narendra Modi met Ramaphosa on the sidelines of the BRICS summit held in Johannesburg. During the meet, the two-state heads signed MoUs in the areas of defense, trade, culture, agriculture, and dairy cooperation.