KCR OSD Desapati Srinivas resigns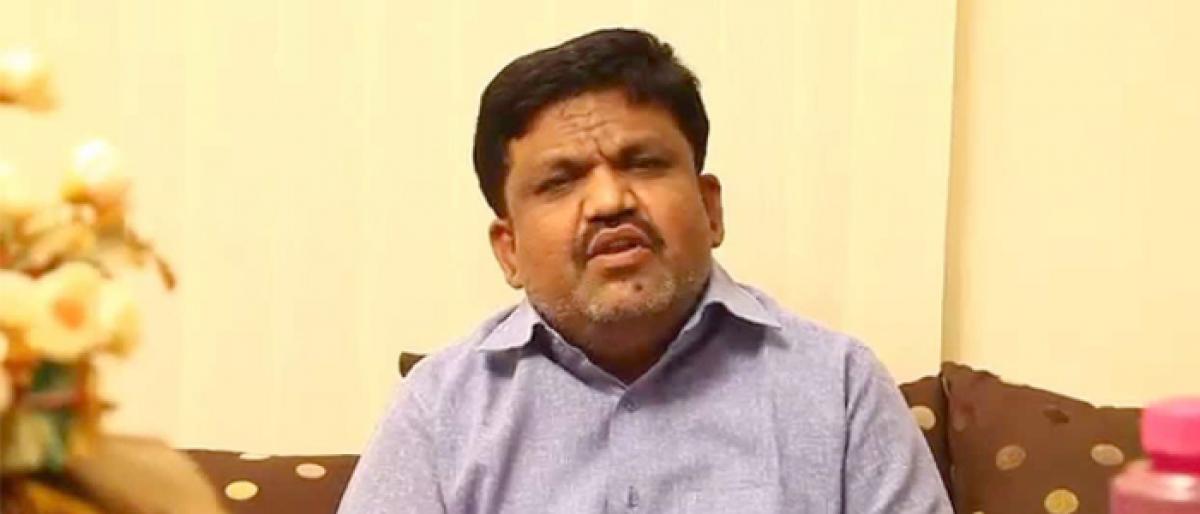 Highlights
Desapati Srinivas, an officer of special duty working with caretaker CM K Chandrasekhar Rao has resigned to his post on Thursday to take part in the election campaign
Desapati Srinivas, an officer of special duty working with caretaker CM K Chandrasekhar Rao has resigned to his post on Thursday to take part in the election campaign.
According to EC rules, a person working with the government should not support any political party and campaign for it. With respect to the rules, Srinivas sent his resignation letter to the government which accepted it.
Desapati Srinivas will soon participate in the election campaign along with CM KCR.