Congress annouces third list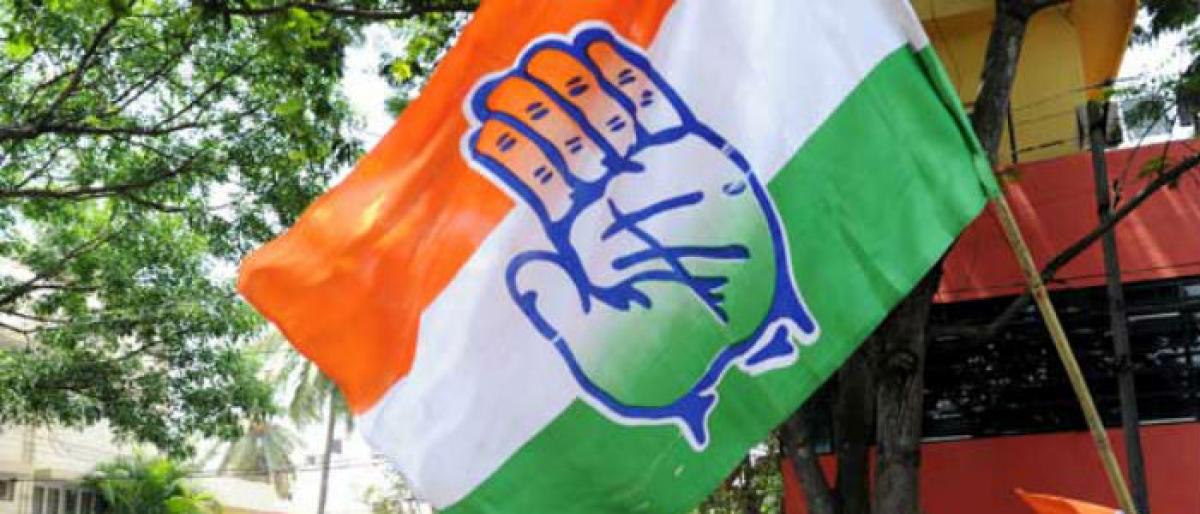 Highlights
The AICC announced third list of candidates with 13 names taking the total number of candidates to 88
The AICC announced third list of candidates with 13 names taking the total number of candidates to 88.
Third list includes names of former PCC President Ponnala Laxmaiah (Janagaon) and D Sudhir Reddy (LB Nagar).
Congress announced names of E Anil from Balkonda, Ravindar Raju from Yakutpura, Harshavardhan Reddy from Kollapur, Osman Bin from Karwan, Balu Naik from Deverakonda, Kalim Baba from Bahadurpura, Bhupathi Reddy from Nizamabad Rural, Haripriya From Illendu, Taher Bin Hamdan from Nizamabad Urban and Addanki Dayakar from Tungaturti.