TTD bars employees carry mobile phones while on duty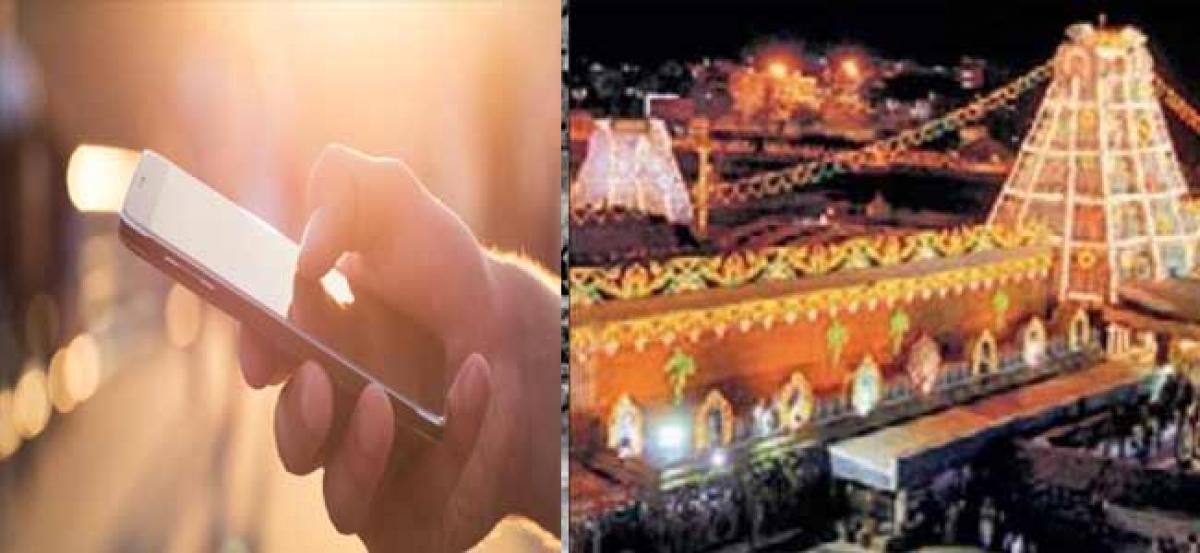 Highlights
Following series of complaints from the devotees coupled with the observation of senior officials finding during inspection the staff at focal points were whiling away their duty time, meddling with cell phones, unmindful of the ordeal of devotees waiting in queue lines, the TTD instructed the staff not to carry their phones while on duty
Tirupati: Following series of complaints from the devotees coupled with the observation of senior officials finding during inspection the staff at focal points were whiling away their duty time, meddling with cell phones, unmindful of the ordeal of devotees waiting in queue lines, the TTD instructed the staff not to carry their phones while on duty.
A circular issued recently curtly told the staff to deposit their mobile phones, with their superintendents/ managers before reporting duty, to avoid dislocation of work.
The circular is necessitated due to the callous attitude of the staff at the central reception office, who despite repeated warnings, continued to play with their mobile phone and talking, without caring for the devotees approaching their respective counters. TTD sources ssid.
It is needless to say the employees and their unions up in the arms and term the move as draconian and curtail the freedom of employees and cause diiculty to them.