DMK MPs, MLAs to contribute one month salary towards cyclone relief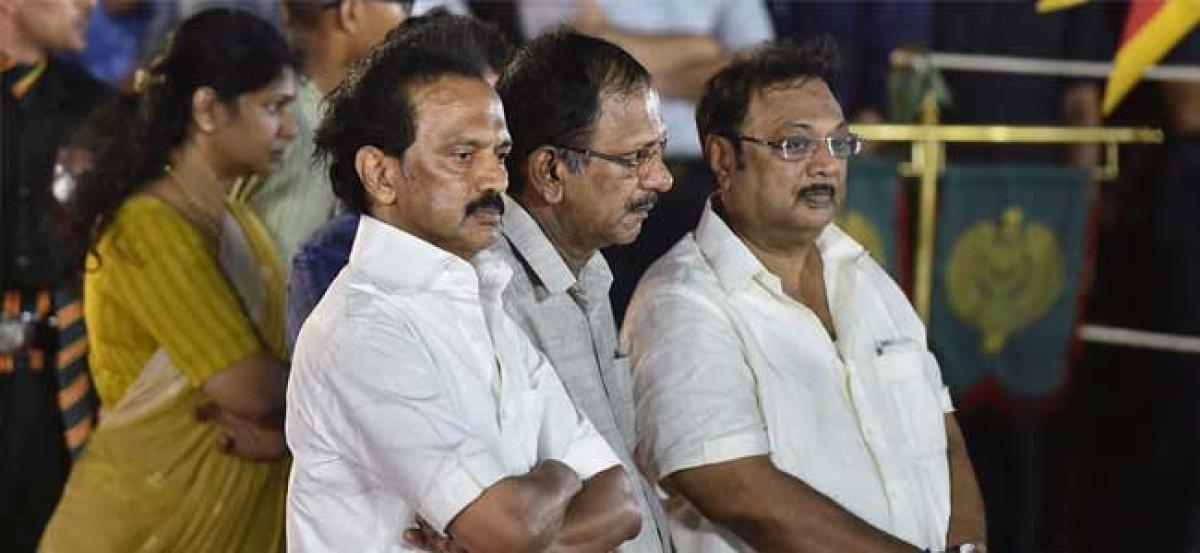 Highlights
Opposition DMK in Tamil Nadu Monday announced contributing one months salary of its MPs and MLAs towards cyclone Gaja relief activities Party President MK Stalin said the DMK Trust will separately contribute a sum of Rs one crore towards the relief activities
Chennai: Opposition DMK in Tamil Nadu Monday announced contributing one month's salary of its MPs and MLAs towards cyclone 'Gaja' relief activities. Party President MK Stalin said the DMK Trust will separately contribute a sum of Rs one crore towards the relief activities.
"The cyclone and rain have severely affected people's lives. To retrieve them from the unprecedented damage, a sum of Rs one crore will be provided from the DMK Trust," he said in a statement. DMK MPs and MLAs will contribute their one month's salary, Stalin, also state Leader of Opposition, said. His party's contribution was aimed at aiding the "relief, rehabilitation and reconstruction efforts," Stalin said.
While the DMK has no Lok Sabha MPs, it has four members in the Rajya Sabha. Its strength in the 234-member Tamil Nadu Assembly now stands at 88 following the death of its then party chief M Karunanidhi in August this year.
Cyclone 'Gaja', which had crossed Tamil Nadu coast last Friday between Nagapattinam and nearby Vedaranyam, has so far claimed 45 lives and left a trail of destruction, uprooting 1.7 lakh trees and damaging 88,102 hectares of agricultural land in the affected districts. 'Gaja' had caused severe damage in the districts of Cuddalore, Nagapattinam, Ramanathapuram, Thanjavur, Pudukottai and Tiruvarur in Tamil Nadu and Karaikal in neighbouring Puducherry.