Government gave high priority to Welfare:Naidu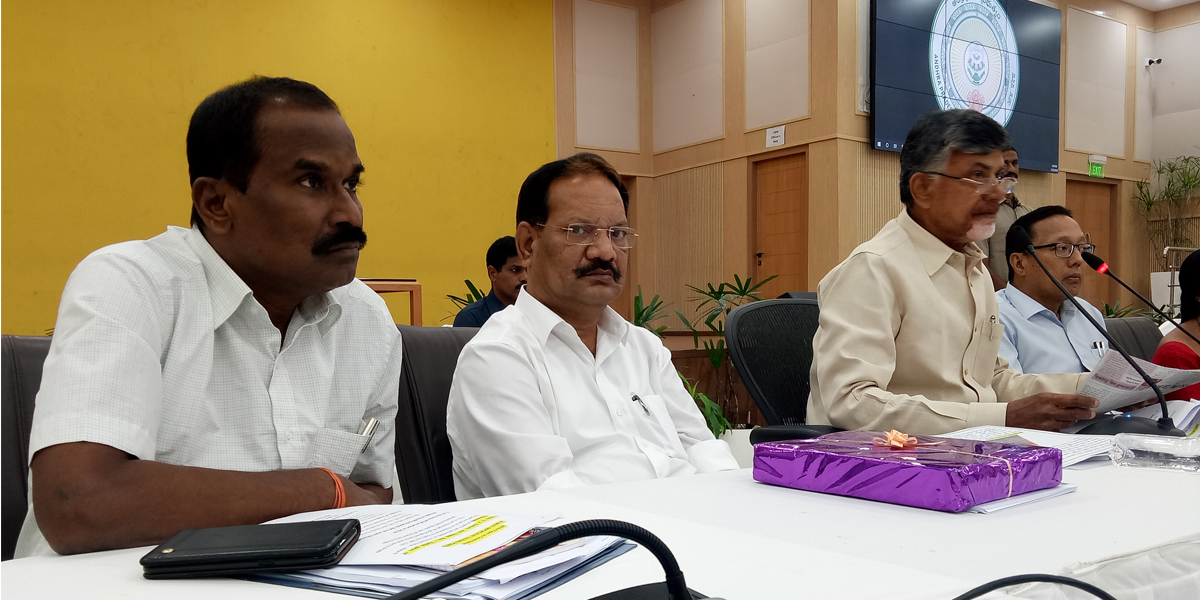 Highlights
CM Chandrababu Naidu said that he has given highest priority to welfare schemes in the State for the benefit of poor and marginal sections in the society, while releasing third White Paper on Tuesday here at his residence at Undavalli in Guntur
Amaravati: CM Chandrababu Naidu said that he has given highest priority to welfare schemes in the State for the benefit of poor and marginal sections in the society, while releasing third White Paper on Tuesday here at his residence at Undavalli in Guntur.
He said implementing welfare schemes was nothing but distributing profit among all people.
To save the farmers from debt trap and to give confidence, the TDP government implemented the debt redemption scheme.
Now everybody has been speaking on it in the country.
He said he had been focusing on inclusive growth.
4.6 crore people getting benefits through Public Distribution System. 4.26 crore people covered under Chandranna Bhima.
Gas connectivity ensured for hundred percent. Sanitation reached saturation point and completed construction of hundred percent toilets.