YS Jagan invites Shivakumar back into YSRCP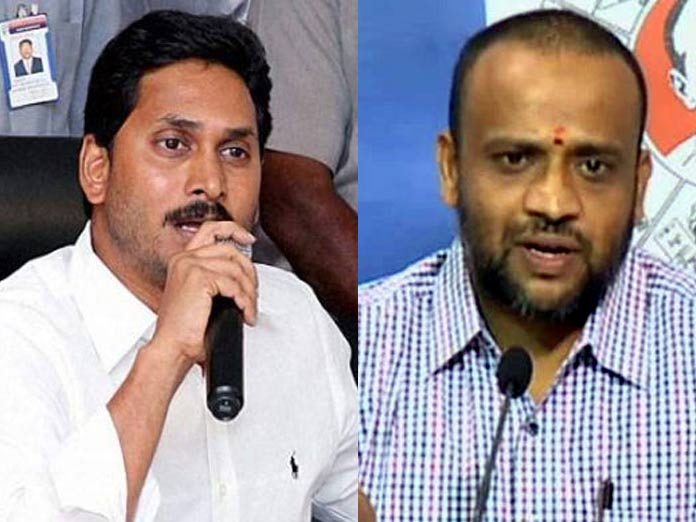 Highlights
The YSR Congress party Telangana Secretary and expelled leader K Shivakumar has met the party chief YS Jagan Mohan Reddy at Lotus Pond residence in Hyderabad on Thursday
The YSR Congress party Telangana Secretary and expelled leader K Shivakumar has met the party chief YS Jagan Mohan Reddy at Lotus Pond residence in Hyderabad on Thursday.
During the meeting both the leaders have decided to end the disputes and YS Jagan took the decision to lift up the expulsion on Shivakumar, invited him back into YSRCP.
Speaking to media Shivakumar has thanked YS Jagan for lifting up the suspension on him and said its the happiest day in his life.
As a dedicated activist he has worked for the party, but due to some issues, he was away from the party for some time. But YS Jagan with his good heart has invited me back into the party, Shivakumar said.
He said that during the elections YSRCP found that his line and the party's line are different and on this reason he was expelled from the party.
Regarding all the issues related to the party he has discussed with YS Jagan and he will work for the party victory in the coming elections, he said.
Shivakumar alleged that in the coming general elections YSRCP will form the government, and with this, TDP is doing conspiracy politics. In spite of how many cheap politics TDP may do, but it's for sure that YSRCP is going to come into power.
He expressed confidence that YS Jagan will be deciding the next Prime Minister of the Nation.
In recently, Shivakumar approached Election Commission that YS Jagan has suspended him from the party and YSRCP belongs to him. The ECI responding to the complaint of Shivakumar has issued a notice to YS Jagan and ordered him to give complete details by 11 March.
In order to find the end to this dispute, the party senior leaders have discussed the issue with Shivakumar, and by the meeting YS Jagan and lifting up the expulsion on him the party leaders have found the solution for the issue.
Shivkumar, who is an advocate and a big fan of late CM YS Rajasekhara Reddy and he has started YSRCP (Yuvajana Sramika Rythu Congress Party) in 2006. As the name of the party matches his father YSR, in 2011 YS Jagan has taken over the party.
YS Jagan as President and his mother YS Vijayamma as honorary President has taken the position in the party, and Shivakumar was appointed as Telangana general secretary.

Subscribed Failed...
Subscribed Successfully...