India needs Modi as PM again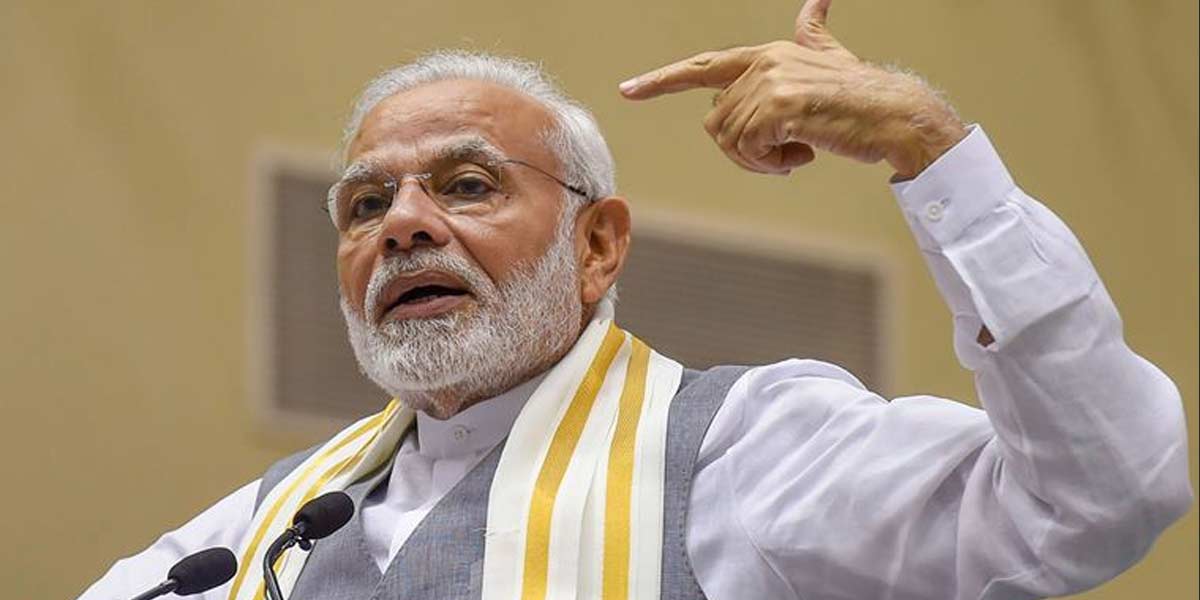 Highlights
Next general elections are surely a direct battle between Narendra Modis personal charisma clubbed with his performance during his tenure as Prime Minister and panicstricken and the most unprincipled coalition parties led by dynasties Now time has come for people of India to judge the mala fide intension of the vicious coalition going to be formed without a common minimum programme
Next general elections are surely a direct battle between Narendra Modi's personal charisma clubbed with his performance during his tenure as Prime Minister and panic-stricken and the most unprincipled coalition parties led by dynasties. Now time has come for people of India to judge the mala fide intension of the vicious coalition going to be formed without a common minimum programme. None of the proposed coalition leader can hold a candle to upright Modi as far as individual honesty and noncorrupt rule and the progress he brought to the country as the Prime Minister are concerned. No doubt, Modi is bigger than his party and the voters fall for his leadership skills and oratory skills.
Maybe it is a litmus test for Modi to convince the people that he is not merely a leader who makes vain promises only to forget after elections. He has to explain voters his five-year rule achievements in economic and defence fronts and in maintaining strong bilateral relations with many countries. Only pessimists say that Modi must be defeated. Yes, he has to be defeated as he is as clean as a lily and his five-years governance ran without a major scam. The country faced no major religious flareups and he treated all religions with same respect except for the aberrations created by the fringe forces. He firmly checked the terrorist activities and many terrorists were eliminated by our brave police and ever vigilant armed forces.
He gave a clarion call 'Swatch Bharat 'and worked by adopting the principle of reform, perform and transform. He provided even to the remote villages power supply and the roads and bridges are built for the easy connectivity of States (excellent Infrastructure development). Now the choice is clear whether we need a clean nationalist strong leader like Narendra Modi as the Prime Minister and the power drunk rudderless coalition front without head to lead the nation.
- Rama Krishna M, Kakinada
Subscribed Failed...
Subscribed Successfully...