Girls should act immediately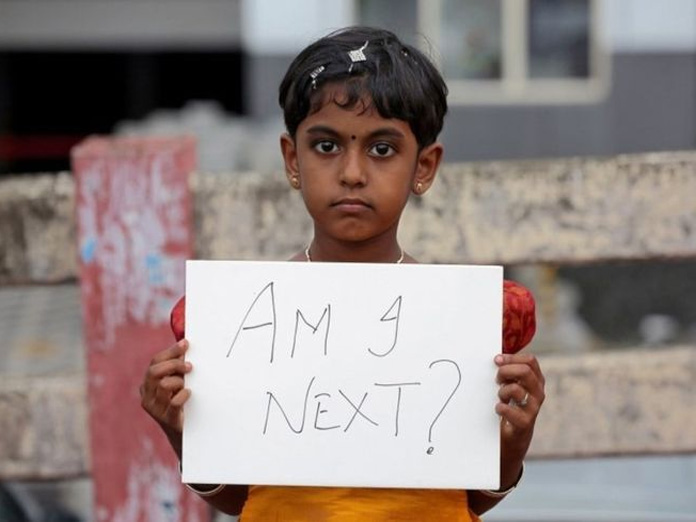 Highlights
The brutal attack on a minor girl by her jilted lover in Hyderabad reflects the youngsters of present day being misguided and nudged and their minds being polluted to embrace violent and criminal attitude to fulfil their perverted desires by going to any extreme end where they are worse than carnivoresStalker attacks girl with sickle for spurning proposal THI, February 7
The brutal attack on a minor girl by her jilted lover in Hyderabad reflects the youngsters of present day being misguided and nudged and their minds being polluted to embrace violent and criminal attitude to fulfil their perverted desires by going to any extreme end where they are worse than carnivores.(Stalker attacks girl with sickle for spurning proposal- THI, February 7).
It has created ripples across the country for the cruelty of the incident where the victim sustained multiple injuries which put her on ventilator endangering her life. Not wholly unrelated point is that both the perpetrator and victim are teenagers who are supposed to focus on education to realise their dreams in life.
Girls who are constantly stalked need to be cautious with the desperate stalker. In some cases, girls innocently tolerate the advances and overtures of the stalker which would encourage the stalker to make further advances. When the girl spurns the so-called lover at an advanced stage, the stalker may go berserk by being unable to swallow the hostile response from the girl in the end.
Obviously, girls need to act immediately when encountered by a stalker and immediately report the matter to parents to enable them to counsel the stalker or to file a complaint with police, if necessary.
Tolerance and silence towards stalkers may lead to disastrous consequences for girls who are well advised to be mature, diligent and careful to keep them in safety zone while dealing with stalkers.
- Narne Raveendra Babu, Hyderabad
---
Unethical reportage of TV channel
This letter is written to bring to your notice about the issue that has taken place in a news bulletin on 7th of February 2019 at 12:30 news bulletin of Vanitha TV channel. The recent incident of a murder attempt made by the accuser named Bharat, who attacked the victim named Madhulika, is very much prevalent in news.
When this issue was reported from the hospital where the victim is being treated, the cameraman of Vanitha TV revealed the face of the girl. As per the ethics of news, the sensitivity of issue is lost.
The revealing of the victim's image would cause defamation of the girl and her family. Television and newspaper agencies are expected to follow the ethics and values of news gathering without fail.
- G Shiny Senorita, Ghatkesar