Young Indian Designer's Brilliant Idea: A 'No Spill Cup' For Parkinson's Patients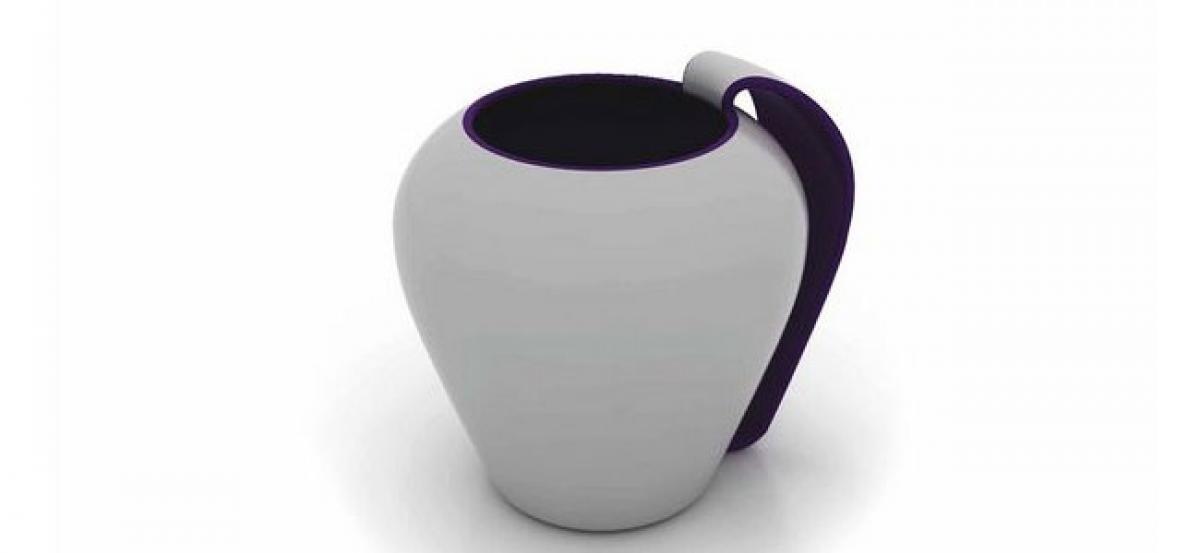 Highlights
It-'s working - What could possibly more natural than to drink a cup of coffee after a good meal ? Mileha Soneji-'s uncle, an Indian young designer,...
It's working - What could possibly more natural than to drink a cup of coffee after a good meal ? Mileha Soneji's uncle, an Indian young designer, could not afford a coffee time anymore because of the tremor and shaking caused by Parkinson's disease. The thirty years old woman had to watch his uncle withdrawing into himself as the disease was growing stronger.
So she came up with a very efficient idea, she designed a cup for parkinson's patients.The No Spill Cup, a product for patients suffering from Parkinson's Disease that will help them to drink a beverage without worrying about spilling it due to tremors.
The cup is such that the liquid does not spill out as it reflects back into the cup due to its form. Thus, the problem of spilling has been solved by just simply changing the form of the cup and has been made attractive so that even healthy people will buy it (for kids).
Simple solutions are often best, even when dealing with something as complicated as Parkinson's. In this inspiring talk, Mileha Soneji shares accessible designs that make the everyday tasks of those living with Parkinson's a bit easier. "Technology is not always it," she says. "What we need are human-centered solutions."
Mileha Soneji believes that having empathy and being able to put yourself in another person's shoes is what makes for great design.
Mileha Soneji is a trained strategic product designer, originally hailing from the city of Pune in India. She currently works in the Netherlands as a strategist. Her work entails combining the fuzzy front-end of the design process with emerging technologies to answer the question of what needs to be designed in the future.
Even as a child, Mileha had a keen interest in (re)designing things around her, even though she had little knowledge about it as a profession. This led her to take up the Bachelor in Product Design at the MIT School of Design. After graduation, she got a couple of years of work experience in India, where she quickly realized that apart from the actual tangible design, a successful product needs a backbone of thorough research in user needs
and market analysis. The need to study this further brought Mileha to Delft University of Technology in the Netherlands to study Strategic Product Design for her Masters.

Subscribed Failed...
Subscribed Successfully...