Saving London jobs priority for Indian origin Deputy Mayor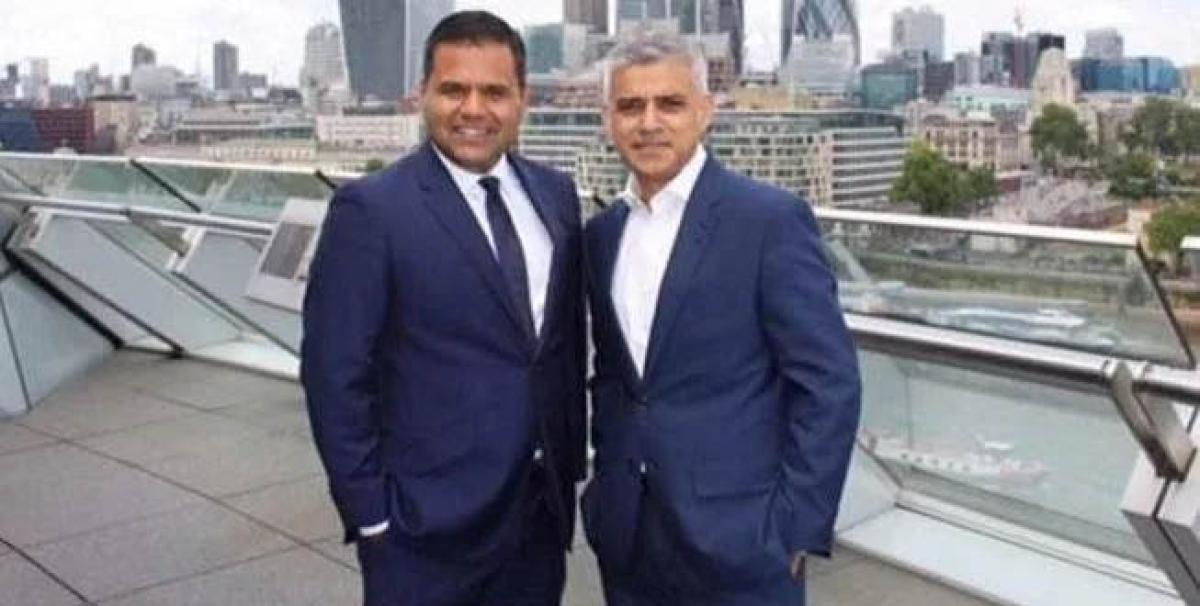 Highlights
The man appointed as Deputy Mayor for business in London says his primary responsibility will be to safeguard jobs through the Brexit...
The man appointed as Deputy Mayor for business in London says his primary responsibility will be to safeguard jobs through the Brexit fallout.Indore-born Rajesh Agrawal, appointed to the post on Wednesday by London Mayor Sadiq Khan, said: "Having run my own global businesses, I know how important it is that London remains welcoming to European and international trade."
Agrawal, an entrepreneur and innovator, is the founder and CEO of Xendpay, an international money transfer service, and RationalFX, an online foreign exchange service -- both of which have grown into globally successful businesses.
He will step down from the posts to focus his attention on the job at hand.
A father of two, Agrawal is the Chair of Oxfam Enterprise Development Programme, a trustee of Cherie Blair Foundation for Women, and a patron of the Prince's Trust.
He arrived in London in 2001 and grew a two-person enterprise working from a small office into a multi-million pound business based in London, with offices in Birmingham, France and Spain.
"I stepped on a plane for the first time 15 years ago to make the journey to London and found a city that welcomed me with open arms and didn't make me feel like a stranger," Agrawal said.
Khan has assigned Agrawal with championing London's interests following the referendum which snapped UK's links with the European Union and protecting jobs and growth even as negotiation process takes place.
The Mayor praised Agrawal. "I know that Rajesh is the best person for the job of protecting jobs and growth in London as we deal with the fallout of the referendum."
"Having arrived in London equipped with the ambition to succeed, Rajesh has created a multi-million pound business from scratch and knows first-hand the challenges that our business leaders face, and what it takes to be a successful entrepreneur," Khan added.
The new Deputy Mayor said: "London's openness to talent and enterprise must not change as a result of the referendum.
"The Mayor and I are determined to build a coalition that ensures the needs of business and financial services are at the fore over the coming months of negotiations with the EU," he said.
"We must champion London's business at home and abroad whilst equipping our young people for success, tackling rising business and housing costs and securing critical future infrastructure investment," Agrawal said.
The Indian community congratulated Agrawal. "It is heartening to know that Agrawal has taken up the challenge to champion London businesses as Deputy Mayor," said Manish Tiwari, MD of media firm Here & Now 365.
"As a fellow member of the Asian Business Association and having worked with him in the past, it instils a sense of confidence and pride along with reflecting upon the diversity of London's businesses."
Agrawal is a Life Fellow of the Royal Society of Arts and bagged several awards including Asian Leadership as Young Entrepreneur by Asian Who's Who (2011); Young Entrepreneur of the Year by UK Parliament (2011); Patron of the Prince's Trust and a Member of the Clinton Global Initiative.
The Mayor is calling for Britain and London to remain a part of the European single market, and for the capital to be granted more autonomy in order to safeguard its business interests.
By Anasudhin Azeez
(the author is Editor of London-based Asian Lite. He can be reached on md@asianlite.com)
Subscribed Failed...
Subscribed Successfully...