Indians woes increase by fears in the wake of Trump's policies, Kansas shooting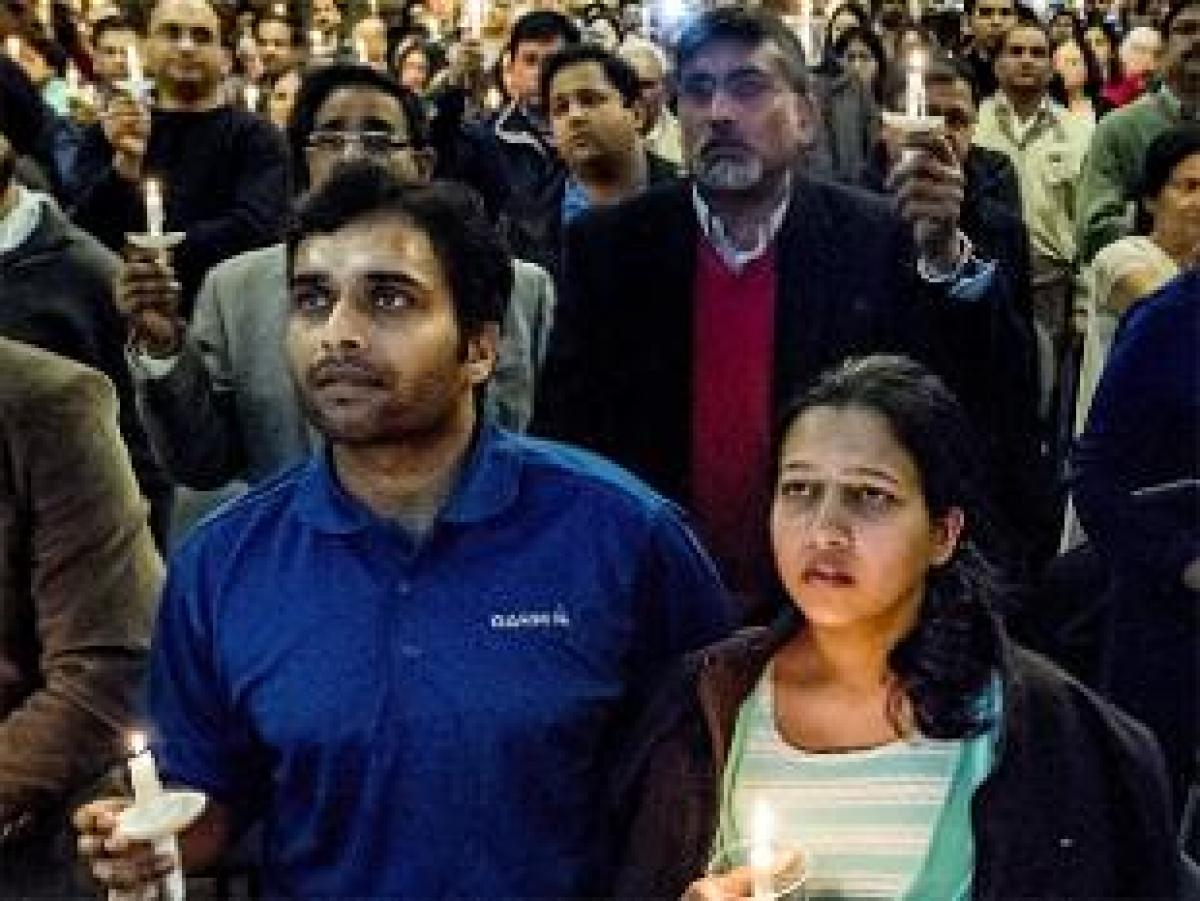 Highlights
Anxiety among Indian immigrants in the US over the proposed tightening of work visa rules under the Trump administration has been compounded by fears...
New York: Anxiety among Indian immigrants in the US over the proposed tightening of work visa rules under the Trump administration has been compounded by fears in the wake of the fatal shooting of an Indian engineer in Kansas.
Indians on H1B visas, many of whom have been living in the country for nearly a decade and are awaiting approval for their green cards, are now uncertain about their fate given the slew of legislations being introduced in the US Congress and proposed executive orders, calling for overhaul of the visa programme that allows companies to hire foreign workers, majority in the technological field.
Adding to the unease is the tragic incident in Kansas where 32-year-old Indian engineer Srinivas Kuchibhotla was killed when US Navy veteran Adam Purinton opened fire at him and his friend Alok Madasani before yelling "get out of my country".
Venkatesh, a 34-year engineer working in a major IT company in Florida, said he has been living in the US for 10 years now and was close to getting his green card approval.
The father of two, who asked his last name not be used for the article nor the name of his company fearing repercussions, told PTI he is not sure if he will get his green card as the Trump administration's imminent crackdown on the work visa programme.
He said he and his wife, who is a doctor, are contemplating whether they should move back to India as they do not want uncertainty of living in the US hamper their children's education.
Venkatesh further said that Kuchibhotla's killing has added to the atmosphere of fear and unease among the community.
"We are now concerned for the safety of our children. The tragedy in Kansas is making our worst fears come true," he said.
He added that parents and families back home of several of his Indian friends and colleagues are worried about their safety in the US.
"We hope the situation here improves soon. We all have built a life for ourselves in the US and don't want to live in constant fear and uncertainty," he said.
Like Venkatesh, several Indians still awaiting their green cards, are looking at working on an alternative plan in case they lose their jobs and have to leave the country.
Another Indian software engineer in New Jersey, who requested anonymity, said he has put several key life decisions on hold given the uncertain and fearful environment in America.
He said he has postponed buying a house and worries about his three-year-old girl's education.
"We cannot live with the uncertainty for the next 10 years over when and whether our green card will be approved or what will happen to our work visas. We have to think about our child's future and don't want her education to suffer because of the uncertainty over where we will eventually live," he said, adding that moving back to India or any other country will also require extensive planning and resources.
Some Indians here say they are ready to move back to India, where they can create a successful life and will be close to family as well.
Anita Kumar, the wife of an Indian database manager, is not able to work in the US since she is on an H-4 dependent visa.
Kumar says in the eventuality that her husband has to return to India, she will be able to join the workforce and focus on her career as well.
"Given the uncertain environment in the US, we cannot afford to be rigid and not think of alternatives. India now offers tremendous opportunities and we will not have to live with the perpetual uncertainty and anxiety of one day being asked to leave the country," Kumar said.
Social media like Facebook and Twitter are full of posts from Indians living here venting their anxiety over changes in immigration laws.
Some say their parents are expressing apprehensions over visiting them in the summer as they fear they could face hassles at the airport at the hands of immigration officials over their faith and background.
According to the most recent report from US Citizenship and Immigration Services, 65 per cent of H-1B visas granted in fiscal year-2014 went to workers in computer-related jobs.
Over half of those workers had advanced degrees and 72 per cent were between the ages of 25 and 34.
In recent years, the US government has received well over 300,000 H-1B applications annually; as mandated by Congress, it issues 85,000?a year, often by lottery. A bulk of the H1-B visas go to Indian IT workers.
Subscribed Failed...
Subscribed Successfully...