Opposition attacks Modi, calls him insensitive, a 'merchant of false promises'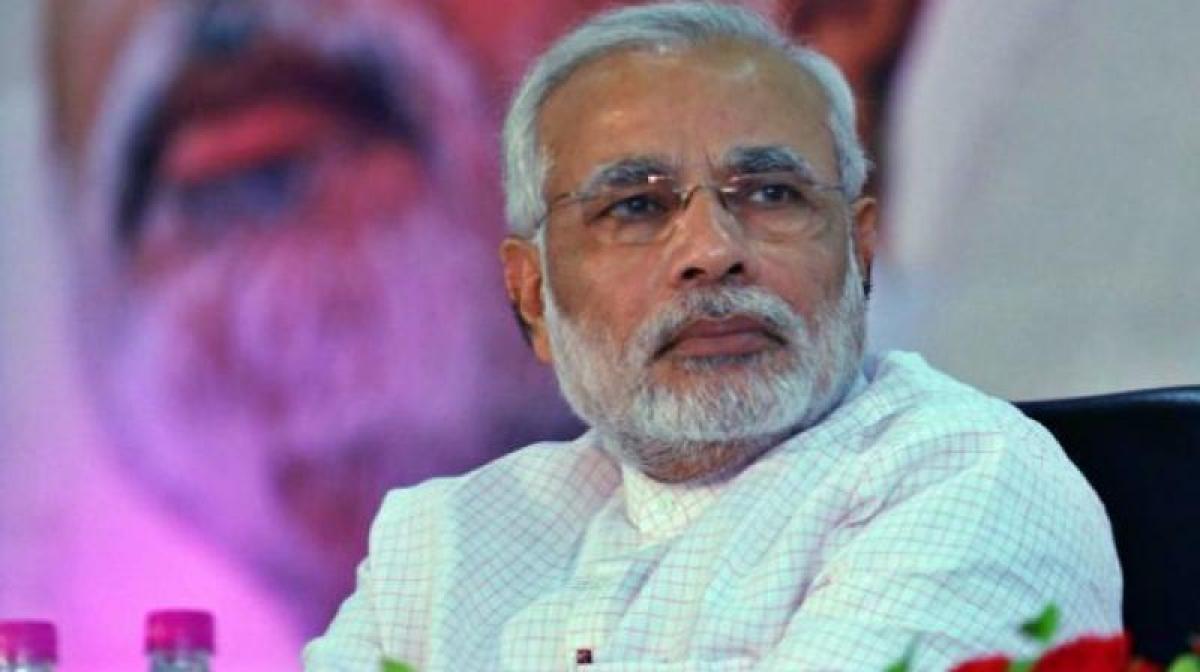 Highlights
Opposition parties on Saturday attacked Prime Minister Narendra Modi for failing to show sensitivity towards people\'s pain due to demonetisation in his address to the nation, while BJP hailed him for announcing a string of welfare measures for the weaker sections
New Delhi: Opposition parties on Saturday attacked Prime Minister Narendra Modi for "failing" to show "sensitivity" towards people's pain due to demonetisation in his address to the nation, while BJP hailed him for announcing a string of welfare measures for the weaker sections.
Slamming Modi for his "lacklustre" address, Congress called him a merchant of "false promises" and wondered why he did not mention how many "lakhs of crores" in black money and fake currencies the government managed to wipe out through demonetisation in the last 50 days.
Congress Spokesperson Randeep Surjewala alleged the Prime Minister totally failed to show any sensitivity to people's pain as no relief from financial restrictions was announced despite widespread expectation.
The Left parties attacked him for "failing" to address problems of the poor and farmers caused by demonetisation and charged him with delivering a "budget speech" in view of forthcoming assembly polls in UP and some other states.
"He spoke like a pracharak for most of the 45-minute speech...It was like a budget speech," CPI(M) general secretary Sitaram Yechury said.
BJP President Amit Shah, however, hailed Modi for welfare measures and called them "great step" towards opening the avenues for the weaker sections of the country.
"The prime minister opened up avenues for poor, farmers and youth of this country after the record availability of money in the banks since Independence following the demonetisation. It is a great step for the weaker sections of the country," he said.
Surjewala said though crores of people were reeling under severe difficulties and a large number of them lost their jobs, Modi did not talk about any roadmap for them.
"The Prime Minister's so called cleansing drive took 125 lives of innocent Indians and put crores of people in severe difficulties. But Modi did not uttter a single word for those who died. This is reflection of his insensitivity to the peoples' pain," Surjewala said.
Attacking Modi for not lifting restrictions on withdrawal of cash even after the 50-day period, the Congress spokesman said the PM only believes in "hitting headlines and giving no deadlines".
"The entire country was listening with curiosity that the Prime Minister will lift the restrictions on withdrawal of their hard earned money from banks. But people will still have to reel under this economic anarchy.
"The Prime Minister said it will take time to improve the banking system in the new year. It means he belives in hitting headlines and not giving deadlines," he said.
Yechury, who had asked a number of questions to the Prime Minister ahead of the latter's address to the nation, rued Modi did not announce any compensation for daily wage earners, fishermen, agricultural workers "who were hit hard by demonetisation".
He also questioned why the Prime Minister did not announce debt waiver to farmers while Rs 1.12 crore taken in loans by corporates have been written off.