India to be the Heart of the 'Sunshine countries' of ISA, says Suresh Prabhu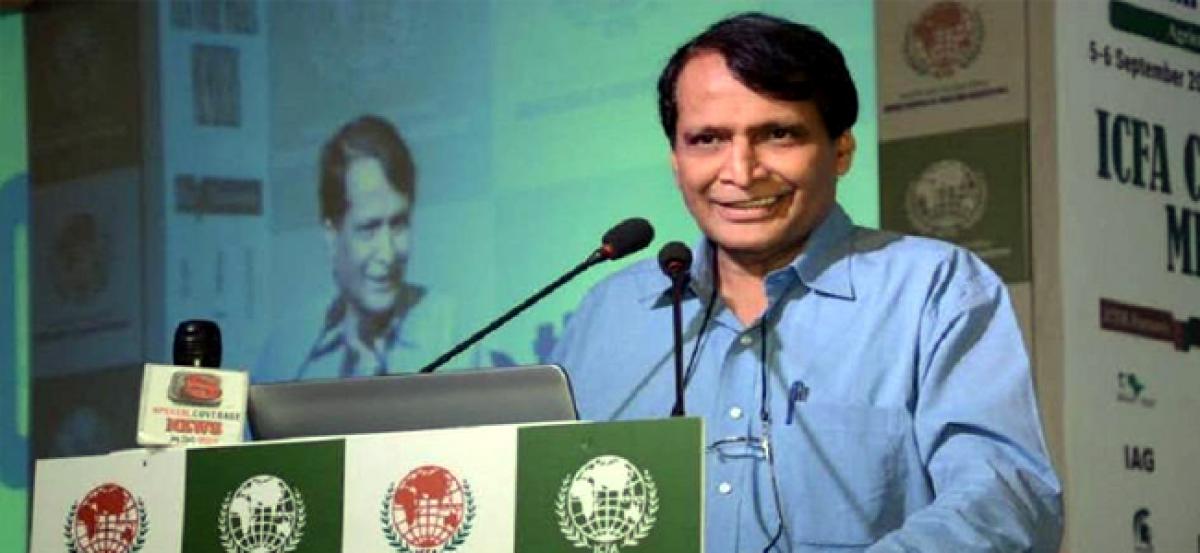 Highlights
Suresh Prabhu the Commerce and Industry Minister today said that India will be at the heart of the sunshine countries of International Solar Alliance ISA after achieving its goal of having 170 GW of clean energy by 2022
NEW DELHI: Suresh Prabhu the Commerce and Industry Minister today said that India will be at the heart of the 'sunshine countries' of International Solar Alliance (ISA) after achieving its goal of having 170 GW of clean energy by 2022.
"India is running one of the largest and most ambitious renewable energy capacity expansion programmes in the world. When achieved, this will place India at the centre of 'Sunshine Countries' (of the alliance)," he said.
The alliance is promoting the growth and development of solar power in over 120 countries. Speaking of Renewable Energy Dialogue here, Prabhu said that India has set a target of achieving 40 percent of its total electricity generation from it's non-fossil fuel sources by 2030.
He also said that the government's target of installing 20 GW of solar power by 2022 was achieved four years ahead of schedule in January through solar parks, and India has started a fresh target of achieving 100 GW of solar power by 2022.