We are continuing to work with the Governor in J&K- BJP secretary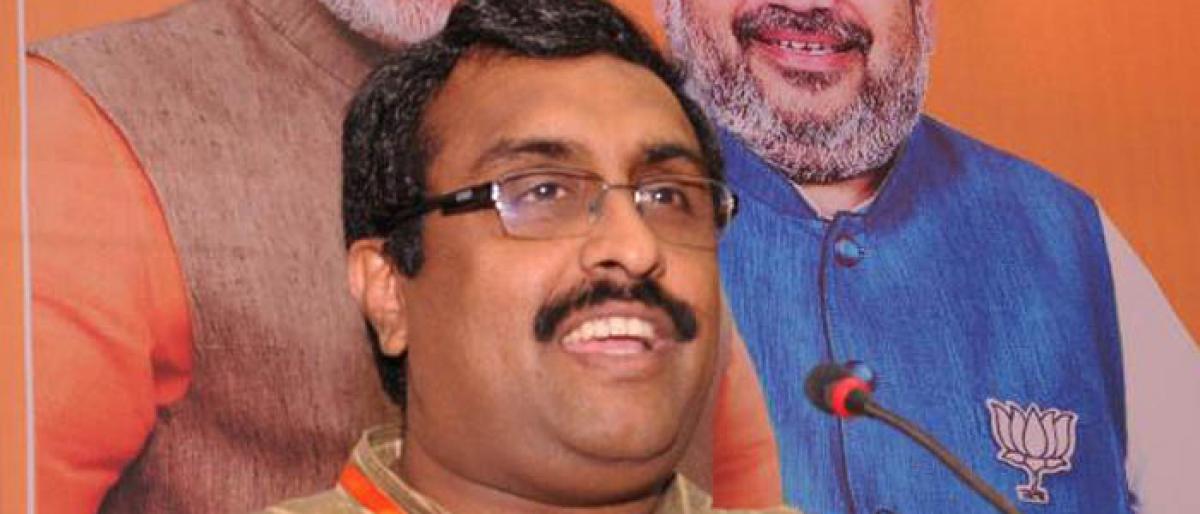 Highlights
Ram Madhav, General Secretary of BJP, declined news that BJP was working to form a government in JK with rebel PDP MLAs and said it was for continuing with governors rule in the state on Saturday
​NEW DELHI: Ram Madhav, General Secretary of BJP, declined news that BJP was working to form a government in J&K with rebel PDP MLAs and said it was for continuing with governor's rule in the state on Saturday.
After Omar Abdullah, the former CM and National Conference leader, tweeted a news report which said "big chunk of PDP MLAs are in touch with BJP high command" and the BJP was looking to form a government.
Tagging the BJP leader in his tweet Omar said "Contrary to Ram Madhav's assertions, the state unit of the BJP confesses to being party to the efforts to break the PDP. Power at any cost would seem to be the guiding philosophy."
"Not true. I will certainly check with the state unit and ensure that BJP keeps itself scrupulously out of whatever is happening in other parties in the Valley," Madhav replied.
"We are for continuing with the Governor's rule in the interest of peace, governance and development in the state," he added.
Last month the BJP pulled out the coalition government in J&K resulting in governor's rule in the state.