Quarry exploitation caught by CAG with the help of Google maps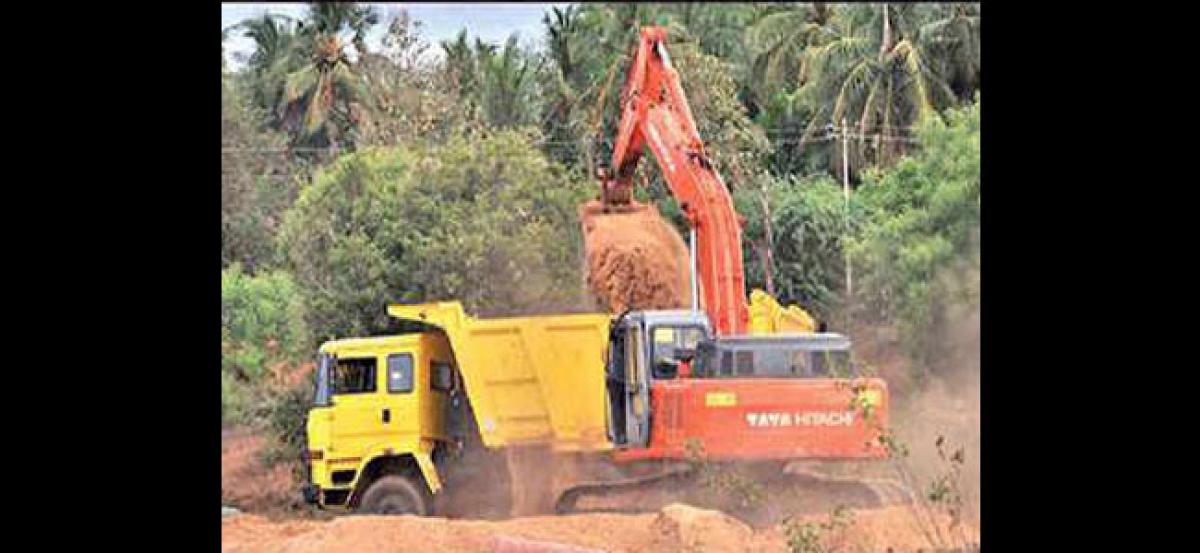 Highlights
Comptroller and Auditor General of IndiaCAG found soe irregularities in sand mining in the state with the help of Google Earth Maps
CHENNAI: Comptroller and Auditor General of India(CAG) found soe irregularities in sand mining in the state with the help of Google Earth Maps.
Estimated penalty evasion of the violations at sand quarries in Karur and Cuddalore districts is around Rs 500 crore, told the government auditor.
This sand quarry initially at Neyvasal in Cuddalore expanded to neighbouring Ariyalur district. The Public Works Department (PWD) monitors river sand mining in Tamil Nadu.
The State Level Environment Impact Assessment Authority (SEIAA) gave clearance for mining in 19 hectare area to a quarry at Neyvasal village. "We plotted the latitude and longitudinal coordinates in the approved mining plan on the Google Earth Map," told the CAG's report which was presented in the assembly on Monday.
" The actual area of mining differed from the area arrived on the basis of geo co-ordinates, the area represented private patta lands and only 4.23 hectares was in the river bed," the report added.
Extensive mining in additional areas and excessive depth were found in a joint inspection conducted by the officials of PWD, geology and mining and revenue departments in August 2017.
The total volume of sand dug at Neyvasal and its neighbourhood of Sannasinallur in Ariyalur district was 13.34 lakh cubic meter against the permitted quantity of 1.9 lakh cubic meter, said a consultant who was appointed to discover the extent of mining.
The report also said, " The penalty for transportation of additional quantity of sand without valid transport permits worked out to Rs 505.30 crore. Incidentally, it was observed from the test check of records of Cuddalore district that the total value of sand ceased by the enforcement authorities during 2014-15 to 2016-17 was meagre Rs 3.11 lakh and the penalty collected was Rs 1.75 crore."