Maharashtra: Scores of farmers upset as they get Rs 5 as crop insurance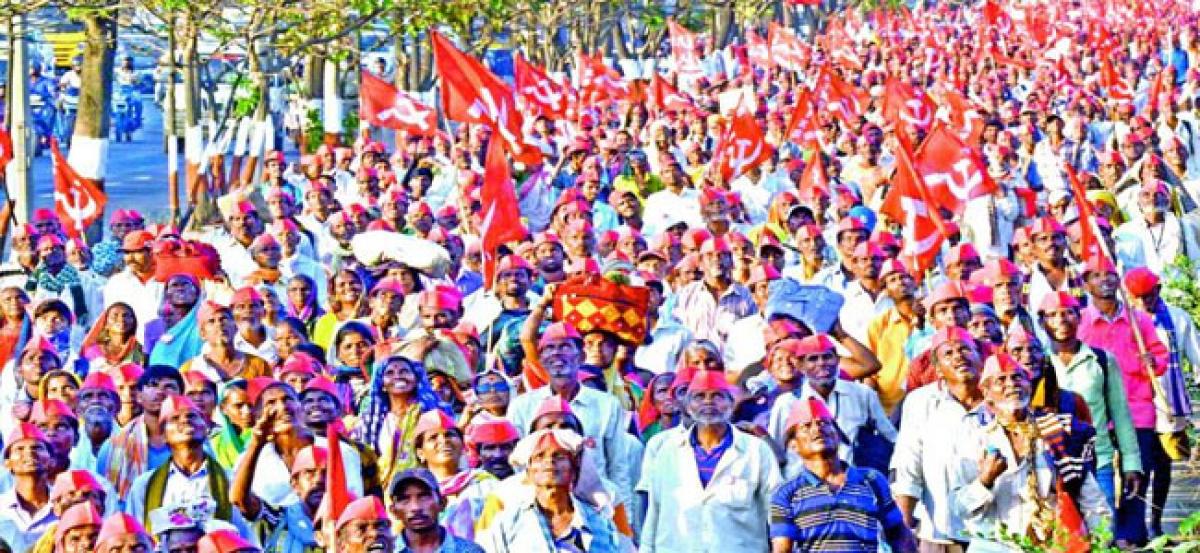 Highlights
Over 2,000 farmers in a tehsil in Maharashtra have received crop insurance compensation ranging from Rs 1 to Rs 5 each according to an official
The crop insurance drive carried out under the Pradhan Mantri Fasal Beema Yojana, had recorded the highest registrations in the state.
Mumbai: Over 2,000 farmers in a tehsil in Maharashtra have received crop insurance compensation ranging from Rs 1 to Rs 5 each according to an official.
While 773 farmers got Rs 1 each as compensation, 669 farmers received Rs 2 each from the insurance company.
Rs 3 each were deposited into the bank accounts of 50 farmers, while 702 farmers received Rs 4 each and 39 got Rs 5 each as compensation towards crop damage.
The development comes amid the claim by the BJP-ruled state government about the submission of the highest number of applications for crop insurance from the district in which this tehsil is located.
The Beed District Central Cooperative Bank released a list of beneficiaries which lists names of farmers and the crop insurance compensation they have received.
Over 2,000 farmers who have received the meagre crop insurance amount hail from Kej tehsil in Beed district. The amount has been deposited into their bank accounts, the official said.
In April, officials from the district were felicitated for enrolling 11,68,359 farmers under the Centre's crop insurance scheme. It was announced that this was the largest number of enrolments in the state.
In Kej tehsil, 15,691 farmers paid Rs 51.42 lakh to buy the insurance.
The DCC bank is a district-level cooperative body mainly used for crop loan disbursal.
The Beed DCC branch at Nandurghat in Kej tehsil had released the list earlier this week. The crop insurance drive is carried out under the Pradhan Mantri Fasal Beema Yojana.
Reacting to the shocker for farmers, Yogesh Pande, spokesperson of Swabhimani Shetkari Sanghatna, said, "The insurance companies either pay a meagre amount as compensation or delay the payment inordinately."
"In May, the government said that of the valid claims of Rs 2,200 crore for crop insurance, only Rs 165 crore, or seven per cent of that amount, were disbursed," he added.