TMC party office with 'Thakur Ghar' triggers controversy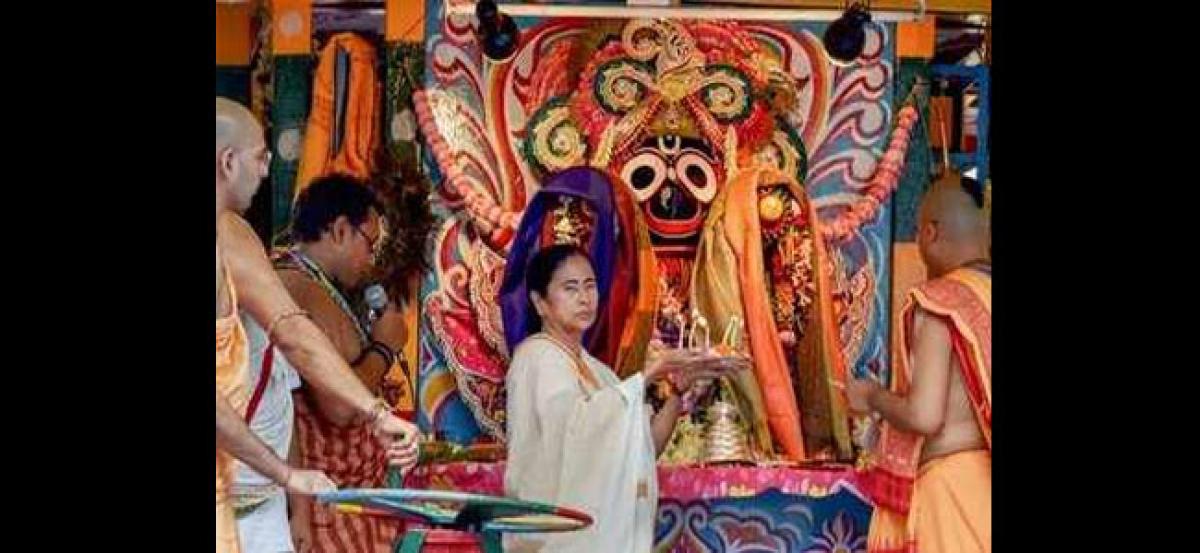 Highlights
A newly constructed Trinamool Congress party office at Bolpur with a separate Thakur Ghar having several deities installed in it has drawn flak from the BJP saying its a cover on their minority appeasement policy
A newly constructed Trinamool Congress party office at Bolpur with a separate 'Thakur Ghar' having several deities installed in it has drawn flak from the BJP saying it's a cover on their "minority appeasement policy."
TMC'S Birbhum district pesident Anubrata Mondal said "we have equal respect for all religions. We have placed a replica of Azmer Sharif Dargah too. In my office room there is a replica of Data Saheb (a Sufi saint of Birbhum)."
Abhijit Singha, district vice president of the party, said "the Thakur Ghar is permanent and regular puja will be performed to the idol of Kali and and deities".
The building in Birbhum district was inaugurated yesterday.
Reacting to it, the district BJP president Ramkrishna Roy said "with all these drama TMC is trying to mislead the people. The people are angry with their minority appeasement policy."
To a question on the proposed BJP party office, he said "we have not yet made any final plan of it. There is likely to be a meditation hall, but no permanent temple will be built in our party office