Bihar political parties in favour of special status: Nitish Kumar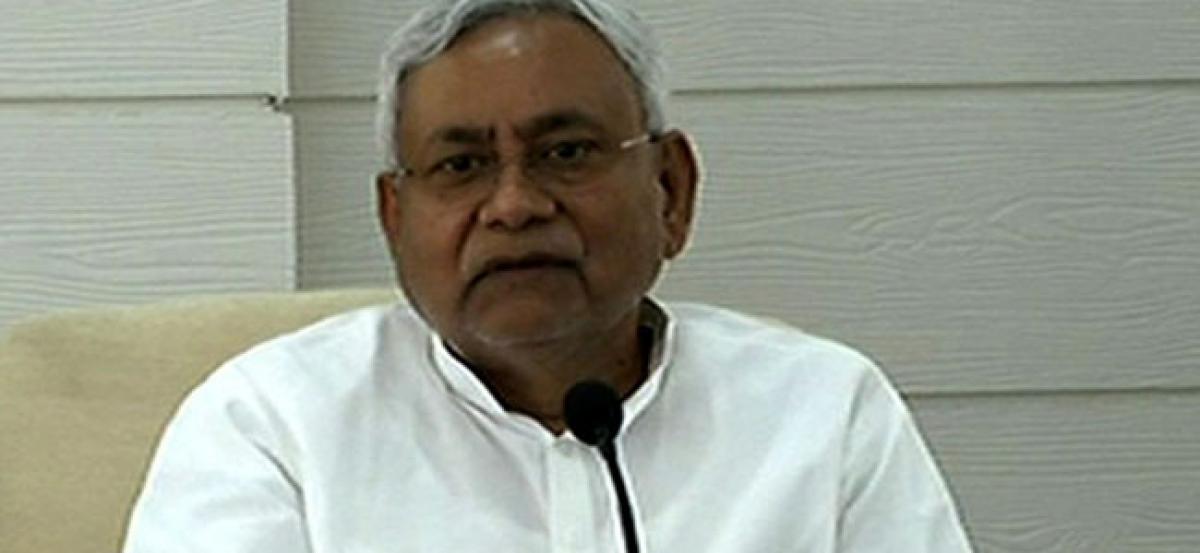 Highlights
Reiterating his demand for special status for Bihar, Chief Minister Nitish Kumar on Monday said he has received support from all political parties on the issue
Patna (Bihar) : Reiterating his demand for special status for Bihar, Chief Minister Nitish Kumar on Monday said he has received support from all political parties on the issue.
"We have been demanding special status for Bihar since 2006. The report of 14th Finance Commission indicated that special status is not required so we are pursuing the matter and will put it forward before the 15th Finance Commission," Nitish Kumar said while addressing a 'Lok Samvad' programme here.
"All parties in the state have supported the demand for special status for Bihar. We will keep forward our demand as we have our own logic in demanding special status," he added.
This comes after a six-member delegation of Janata Dal (United) led by Ashok Chaudhary met President Ram Nath Kovind at Rashtrapati Bhavan last week to discuss the issue.He told ANI that the President reacted positively to the discussion.