TDPs no-trust motion mere match-fixing, alleges YSRCP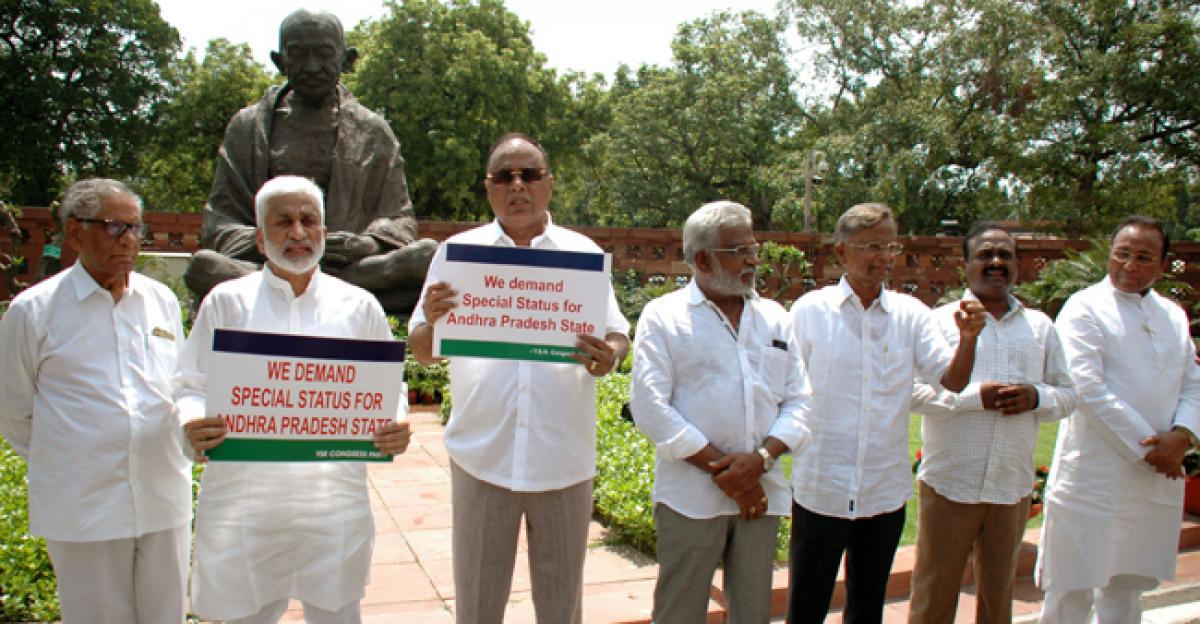 Highlights
The YSRCP was in no mood to give credit to the TDP in forcing the Speaker to accept the notrust motion here on Wednesday and termed it as a matchfixing as the same Speaker never accepted its own noconfidence motions at least 13 times in the past
New Delhi: The YSRCP was in no mood to give credit to the TDP in forcing the Speaker to accept the no-trust motion here on Wednesday and termed it as a 'match-fixing' as the same Speaker never accepted its own no-confidence motions at least 13 times in the past.
Speaking to the media, Y V Subba Reddy, said here today that it was laughable that the TDP introduced the motion as it was a part and parcel of the ruling NDA for four years and having two Cabinet berths too.
The BJP and the TDP combine had not allowed the voice of the YSRCP to be raised against the BJP for the great betrayal done to the State.
The YSRCP MPs not only protested inside and outside the Parliament against the Special Economic Package but also resigned from the Lok Sabha.
The fact that the BJP allowed the move on the very first day of the session as against the denial of the same in the past when YSRCP moved it, Subba Reddy said "Even we had the requisite numbers then. Why was it not allowed? It is obvious that both the TDP and the BJP are hand in glove and are cheating the people of AP once again".
On whether his party would take part in the debate he was evasive and only said "let them first clarify to the people why the TDP supported the BJP all the four years and accepted the economic package instead of demanding the SCS for AP. YSRCP had always been fighting for the SCS. The TDP had only taken it up now to garner some votes worried about the popularity of Jagan Mohan Reddy".