Defence Ministry upgrades weapons for special forces of Army, IAF, Navy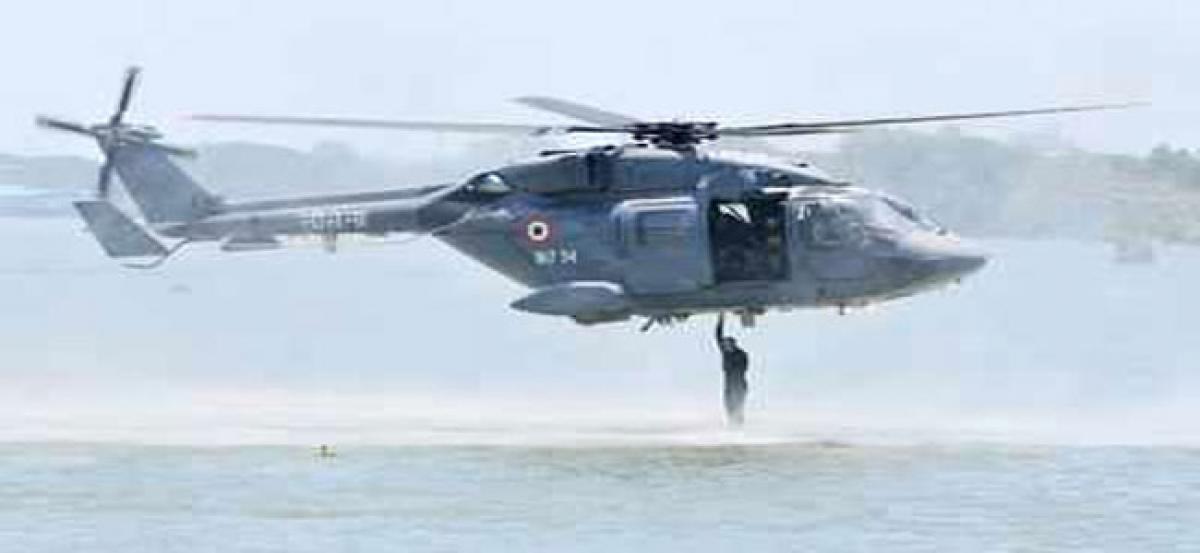 Highlights
The long proposed Special Operations CommandSOC is not yet signed but major weapons gets an upgrade Many weapons from long range sniper rifles to high speed underwater scooters and hand launched micro drones are brought in the special forces
NEW DELHI: The long proposed Special Operations Command(SOC) is not yet signed but major weapons gets an upgrade. Many weapons from long range sniper rifles to high speed underwater scooters and hand launched micro drones are brought in the special forces.
On Tuesday, several contracts worth "hundreds of crores" have been signed in the recent months to the special forces of Army, Indian Air Force and Navy with new and advance weaponry from countries like Finland, Sweden, Italy, Russia, Israel, and Germany.
A source involved in the deal said, "More attention is being paid to the Special forces after Para-SF commandos conducted the cross border surgical strikes on terror launch pads in Pakistan occupied Kashmir in September 2016."
Army's nine Para-SF battalions received new Finnish Sako sniper rifles, Swedish Carl Gustaf Mark-4 light weight rocket launchers, Italian Beretta pistols with silencers.
An official from the Indian Air Force said, "They have already inducted 65 micro-UAVs under Rs 27 crore contract." As IAF is increasing its flights by 12 from the previous 15 flights with 900 personnel.
But SOC is nowhere in the action. Many committees reported that SOC is required to bring special forces under a unified command and control structure to execute strategic operations in tune with national security objectives.
An official, about the SOC, said, "Leave alone the long term reform of having tri-Service theatre commands with assets and manpower of Army, Navy and IAF under one operational commander in a region, even the truncated agencies for space, cyberspace and special operations are struck."