Five GST slabs are more, 3 is enough says Sushil Modi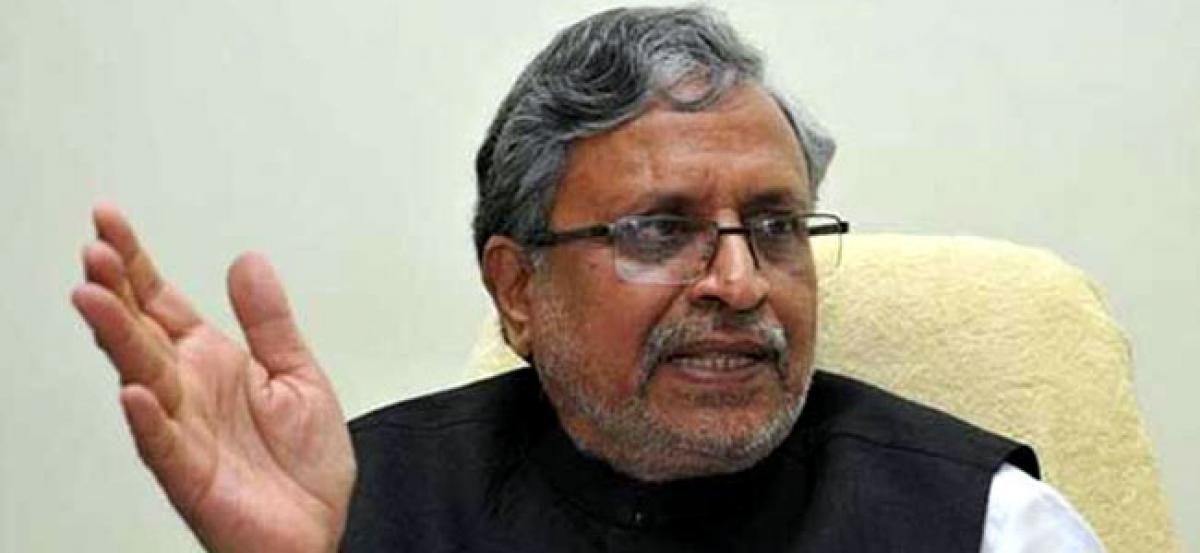 Highlights
Deputy Chief Minister of Bihar, Sushil Kumar Modi said that the number of GST slabs can be reduced from five to three, which would be easier for businesses and consumers
NEW DELHI: Deputy Chief Minister of Bihar, Sushil Kumar Modi said that the number of GST slabs can be reduced from five to three, which would be easier for businesses and consumers.
On Sunday, Mr. Modi said they were planning to have three slabs only. But this would take time as it was related to State's revenue. Sushil Modi is the head of a high level ministerial panel on GST.
"This is not a decision where only the BJP government is involved. The decision has been taken by the GST Council in which Congressional led government are also involved," responded Mr. Modi to the questions raised by the former Finance Minister P.Chidambaram on why rates of 88 items were not reduced by the GST Council in 2017.
The average monthly GST revenue was nearly Rs95,000 crore, so the rates were being reduced said the minister. He added that the Council's goal was to make sure there was no revenue loss after the implementation of GST and the rates were reduced after the stabilisation of revenue.