Pakistani Hindu refugees in India yearn to vote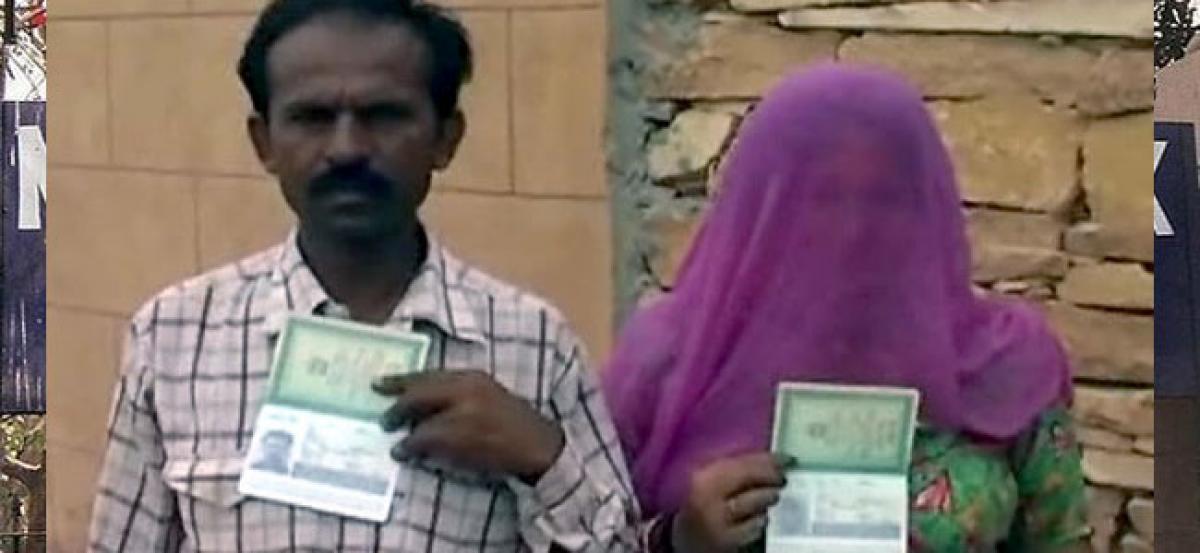 Highlights
With Pakistani passports and no Indian citizenship, Hindu refugees from Pakistan have been deprived of the opportunity to cast their votes and avail other conveniences that Indian citizens are afforded
Jaisalmer (Rajasthan) : With Pakistani passports and no Indian citizenship, Hindu refugees from Pakistan have been deprived of the opportunity to cast their votes and avail other conveniences that Indian citizens are afforded.
Being Hindus, the refugees were subjected to discrimination and oppression in Pakistan, because of which, they decided to make the journey across the border and be adopted as Indian citizens. However, the refugees, most of who are residing in Rajasthan's Jaisalmer, are unable to exercise basic rights such as casting their vote, sending their children to school, and others because of the lack of Indian citizenship.
Speaking to ANI, Nathu Ram Bhil, a citizenship councilor who had himself fled from Pakistan in 1990 and was granted Indian citizenship in 2005, said, "People, especially the Hindus, were subjected to discrimination, oppression and other injustices in Pakistan. Thus, we decided to come to India. Most of us came here (Jaisalmer)."
He said that there were almost 20,000 refugees from Pakistan residing in various parts of Rajasthan, mostly Jaisalmer.
"The Indian government has not granted them Indian citizenship and has stalled the process for a long time, if that is granted soon and they are registered as voters, they will be able to choose their own leaders freely. Another problem is that they are asked for an Aadhar card during admission process of children," Bhil said.
He also appealed to the government to empower the refugees.
"They do not want anything else, they can manage to earn their living, but the government should give them voice and empower them to vote; that will help them a great deal. So I appeal to the Indian government and Prime Minister Narendra Modi to take up this matter," Bhil added.
Moru Ram, a refugee who fled to India in 2007 said that despite complying with all legal proceedings, they weren't granted Indian citizenship. They were assured that they will be granted citizenship, but it has not happened yet.
"I appeal to Prime Minister Narendra Modi to grant us citizenship so that we can take part in voting," he told ANI.