Amit Shah says Congress doesn't have the courage to identify the illegal migrants in Assam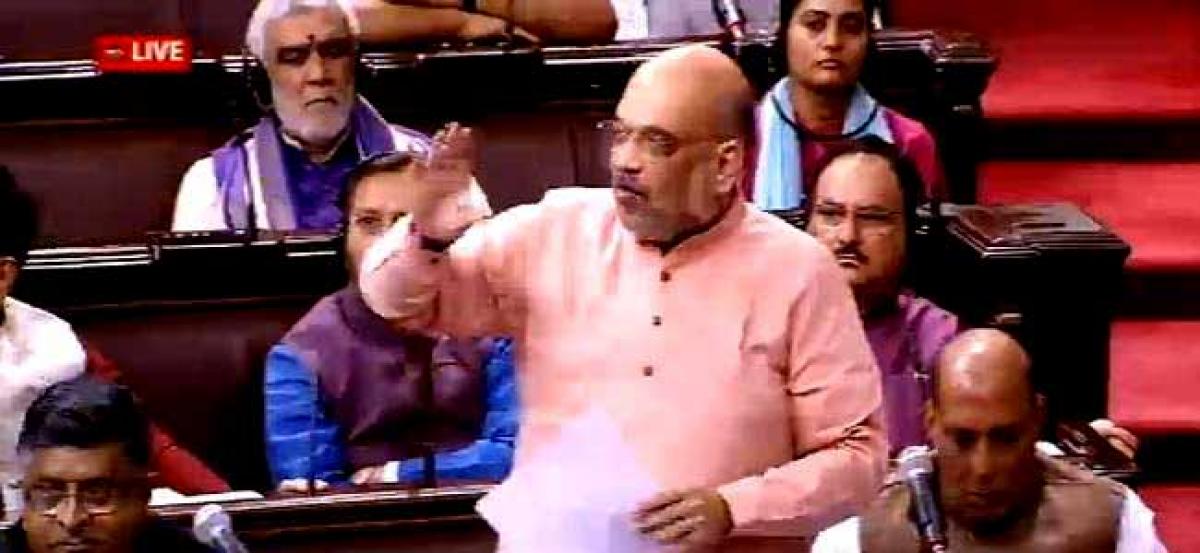 Highlights
On Tuesday Amit Shah the BJP president hit out at the erstwhile United Progressive Alliance UPA governments charging the Congress with not having the courage to identify the illegal migrants in Assam, an exercise which was to be conducted as part of the accord which was signed by former Prime Minister Rajiv Gandhi in 1985
On Tuesday Amit Shah the BJP president hit out at the erstwhile United Progressive Alliance (UPA) governments charging the Congress with not having the courage to identify the illegal migrants in Assam, an exercise which was to be conducted as part of the accord which was signed by former Prime Minister Rajiv Gandhi in 1985.
Participating in a discussion on the issue of National Register of Citizens (NRC) in Assam in the Rajya Sabha, Mr. Shah said the exercise was conducted under the supervision of the Supreme Court.
Over 40 lakh left out of draft NRC in Assam
"NRC is being conducted on the SC order. There are 40 lakh people [missing in the list]... Whom do you want to save? You want to save illegal Bangladeshis," the BJP chief asked.
He noted that the NRC was the spirit of the 1985 Assam Accord which sought to identify illegal migrants into Assam and prepare a list of the Indian citizens.
Mr. Shah said the former Prime Minister Rajiv Gandhi had signed the Assam Accord on August 14, 1985 after a movement in the State went out of control leading to the death of some protesters.
"This was the Congress PM's initiative. He (Rajiv Gandhi) did not have the courage. We have courage and we are doing it," he informed the House.
Mr. Shah's remarks provoked noisy protests by the Opposition members which was led by those from the Congress and the TMC. The House was adjourned for about 10 minutes and then for the day.