Making men liable for punishment in adultery violates right to equality: SC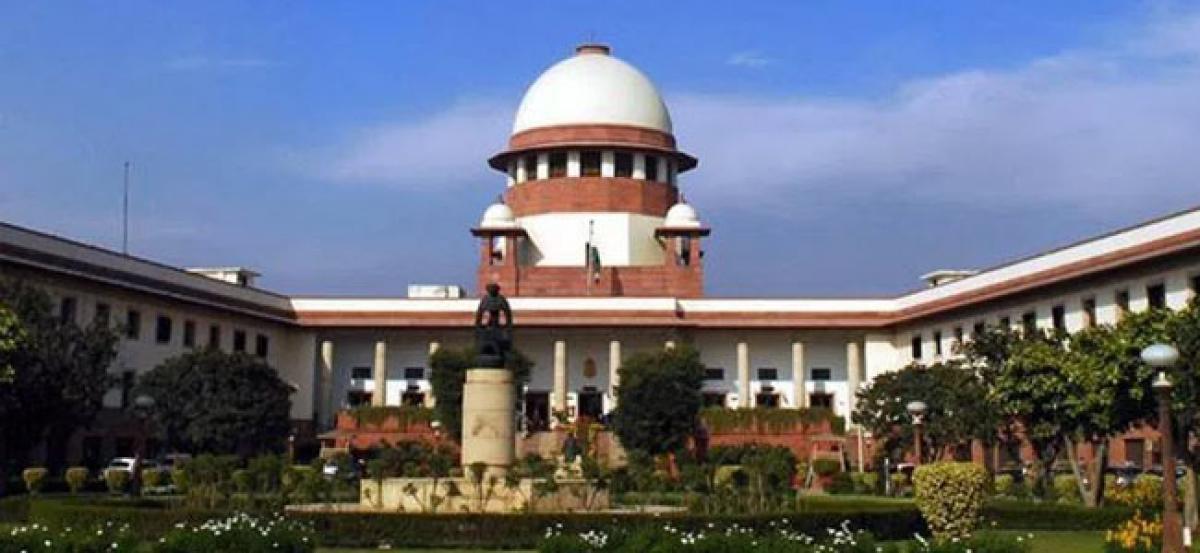 Highlights
On Wednesday, the bench of five judges made a statement saying that punishing men for the offence of adultery violates the right to equality before law under Article 14 of the Constitution
NEW DELHI: On Wednesday, the bench of five judges made a statement saying that punishing men for the offence of adultery violates the right to equality before law under Article 14 of the Constitution.
Chief Justice Dipak Misra and Justices R F Nariman, A M Khanwilkar, D Y Chandrachud and Indu Malhotra in a bench made this statement. Kaleeswaram Raj, the counsel of the petitioner, said, "A four judge SC bench had in 1954 upheld the validity of Section 497 on the ground that Article 15 of the Constitution permitted special laws for women and children. In today's time it was inconceivable that a man having intercourse with another woman without her husband's consent or connivance would be prosecuted and face a jail term of upto five years, while the woman would go scot free."
"The Section 497, which makes adultery a crime for men, must be struck down because it treats women as chattel of their husbands by providing that it is not adultery if a man has intercourse with a woman with the consent of her husband," said Meenakshi Arora, a senior advocate.
The bench led by the CJI said, "If adultery gets scrapped as a crime for violating Article 14, then no one, neither the man nor the woman, will be punished. Adultery can be ground for divorce and other civil consequences."
While the Centre said, "Section 497 of the IPC supports, safeguards and protects the institution of marriage. Adulterous relations will have a more free play than now. Decriminalisation of adultery will result in weakening the sanctity of a marital bond and will result in laxity in the marital bond."
It added that, "Striking down of Section 497 of the IPC and Section 198(2) of the CrPC will prove to be detrimental to the intrinsic Indian ethos which gives paramount importance to the institution and sanctity of marriage. The provisions of law, under challenge in the present PIL, have been specifically created by the legislature in its wisdom to protect and safeguard the sanctity of marriage, keeping in mind the unique structure and culture of Indian society."