Opposition to decide their PM candidate only after the polls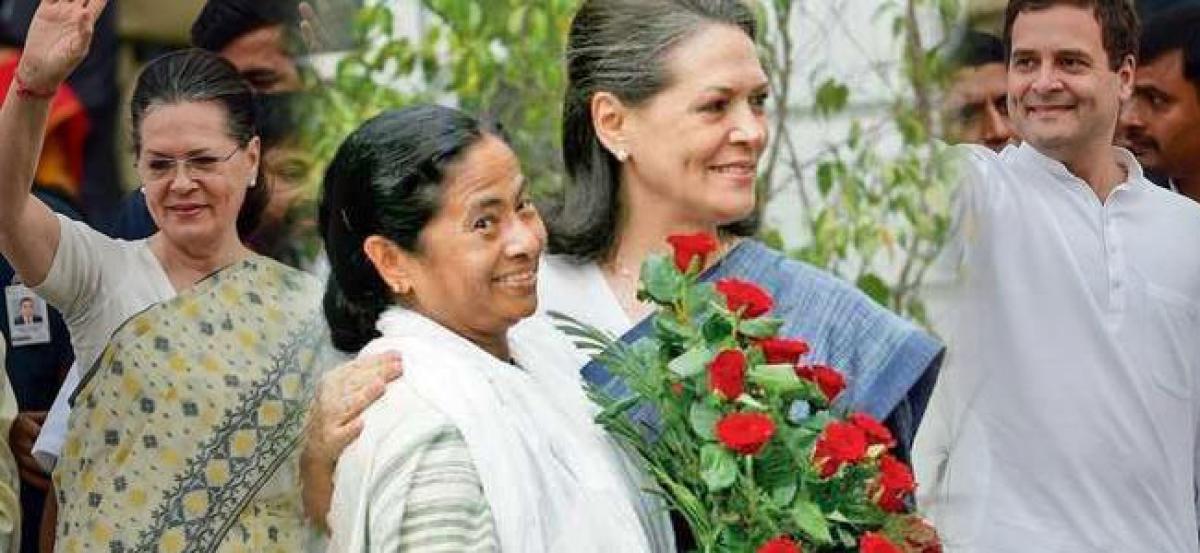 Highlights
Opposition parties and the Congress decided to choose their prime ministerial candidate only after the polls saying it is too divisive a subject to be taken up
NEW DELHI: Opposition parties and the Congress decided to choose their prime ministerial candidate only after the polls saying it is too "divisive" a subject to be taken up.
"We don't want to get into it now. It is very divisive, the issue of PM candidate creates confusion and hurts unity,"a source said.
On Wednesday, Mamata Banerjee, the Trinamool Congress chief, had met Congress president Rahul Gandhi and Sonia Gandhi and many other senior leaders. Recently Sharad Pawar talked with BSP leader Mayawati.
Since BJP came into power in 2014, the opposition mounted a spirited attack on the Modi government and also recently in the no-confidence motion in Parliament on July 20.
Some believe that participating in the elections without a "face"will make the regional leaders to maximize their appeal with voters by projecting themselves as in the running for the job and the opposition said alliances as the best strategy to pool fragmented vote banks against BJP. While the BJP battle could easily be "Modi vs Who".
"If we can seal the alliances properly in these three states, then Modi can forget about returning as PM," said a senior leader from BJP. AICC sources believes that the elections will be determined by the performance of BJP in UP, Bihar and Maharashtra states which accounts for 168 Lok Sabha seats where BJP and allies won 146 seats.
Insiders in Congress said talks were going among the allies; BSP, SP, NCP and Congress in these states.