Do not 'hoodwink' country over job growth data: Cong hits out at PM Modi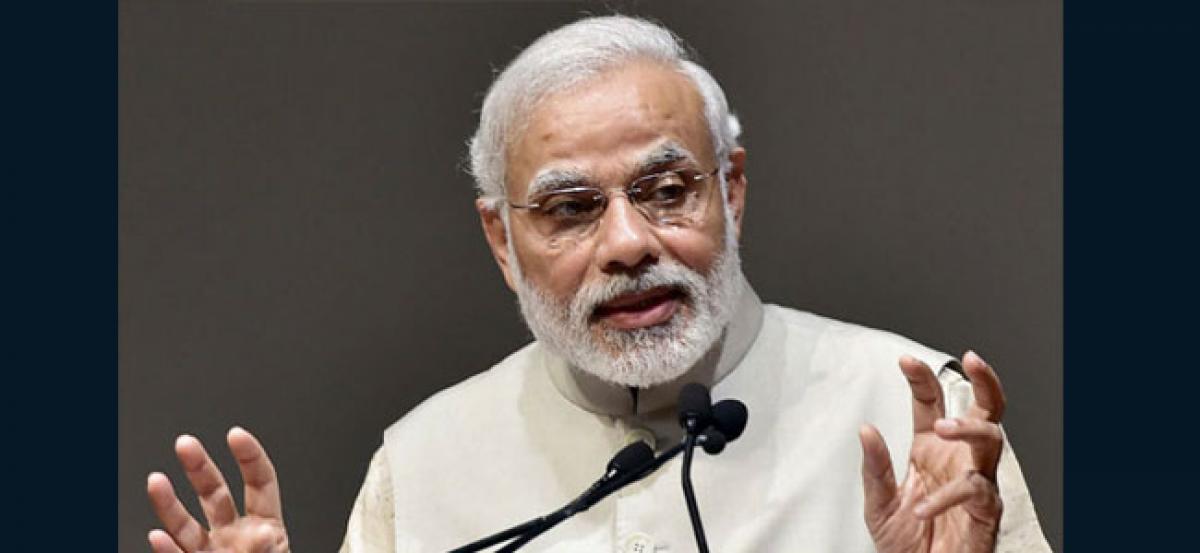 Highlights
The Congress on Sunday accused Prime Minister Narendra Modi of hoodwinking the country by playing with statistics on job creation and claimed that he wants people to believe his failure to follow through on his promises as achhe din
Congress added Modi govt has no major achievement to show to people even though it is just 9 months short of its 5-year term.
New Delhi: The Congress on Sunday accused Prime Minister Narendra Modi of hoodwinking the country by playing with statistics on job creation and claimed that he wants people to believe his "failure" to follow through on his promises as "achhe din".
Reacting to an interview of the Prime Minister to a national daily published on Sunday, Congress spokesperson Pawan Khera said PM Modi was asked to point out three big achievements of his government but he "refused to enumerate" them.
"He said he can't. That is the only honest admission in these interviews. He could not speak about his three achievements even after four years in power. He is the Prime Minister, he can not hoodwink the country like this. Do not play with statistics," Khera told reporters.
He said the Modi government has no major achievement to show to people even though it is just nine months short of its five-year term. And the Prime Minister has given himself an extension of 48 more months by pushing the deadline to deliver the projects by 2022, he added.
The Congress claimed that there is a difference of opinion among the Union cabinet members, pointing out that while the Prime Minister says his government has given jobs to one crore people, his cabinet minister Nitin Gadkari says there is no job. Responding to reporters' questions on an agitation by Marathas for reservation in Maharashtra last week, Gadkari had said that reservation will not guarantee employment as jobs are shrinking.
"How can the government mix the statistics of EPFO with job statistics," Khera asked, referring to PM Modi's claim in the interview about the creation of lakhs of jobs based on EPFO data.
Quoting international agencies CMIE, the Congress said it is now being said that 1.26 crore people lost their jobs after sudden demonetisation of high-value currency in November 2016. The party said the ILO data has said 77 per cent Indian people would either loose or would be at the verge of losing jobs by 2019.
"The Prime Minister never challenged the data," Khera said.
He alleged that the government having failed to deliver on its main schemes such as 'Swachch Bharat' has pushed the deadline and want people to believe that its failures are the "achhe din" the BJP had promised to people during its 2014 election campaign.
"In 2014, Shri Modi promised a lot of things but now all his 'so-called targets' are to be fulfilled in 2022 (108 months) now - a self-extension of 48 more months," Khera said.
The Congress leader said his party would like to tell PM Modi categorically, that his government should not last beyond the next nine months.