Jayarajan reinducted in Kerala cabinet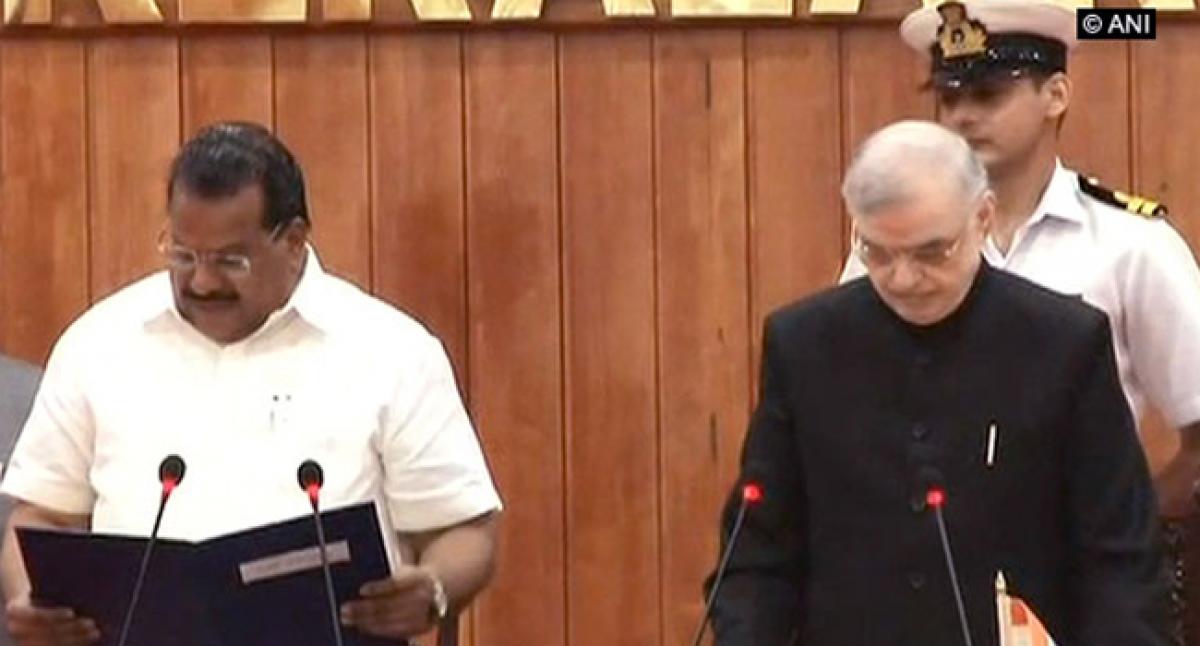 Highlights
Thiruvananthapuram Kerala Senior Communist Party of India Marxist leader, E P Jayarajan was sworn in as a minister in the Kerala cabinet on Tuesday Kerala Governor Palanisamy Sathasivam administered the oath of office and secrecy in the presence of Chief Minister Pinarayi Vijayan
Thiruvananthapuram (Kerala) : Senior Communist Party of India (Marxist) leader, E P Jayarajan was sworn in as a minister in the Kerala cabinet on Tuesday. Kerala Governor Palanisamy Sathasivam administered the oath of office and secrecy in the presence of Chief Minister Pinarayi Vijayan.
Jayarajan will be taking charge as the industries minister.
He was previously appointed as Minister of Sports and Industries in Pinarayi Government in May 2016, but had to resign in October 2016 following nepotism charges.
He resigned over a controversy that erupted on the appointment of one of his alleged close relative as managing director of a public sector company. The said appointment of managing director was revoked citing reasons unrelated to the controversy.