Bhopal encounters severe water logging due to severe downpour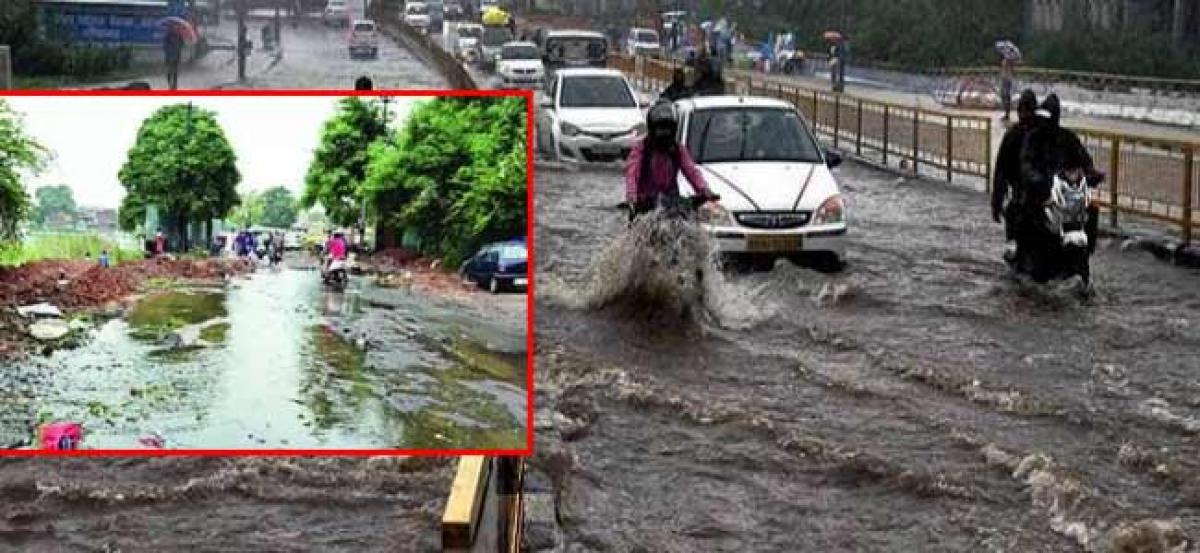 Highlights
On Wednesday a day after the pounding downpour in Bhopal Few places in the city were filled with water at the kneelevel One of the worst affected areas was Eco Green City Colony at Ayodhya Bypass road Likewise Bagh Munshi Hussain Khan, Sindhi Colony, Tila Jamalpura, Devki Nagar colonies in Old Bhopal were the worst affected
BHOPAL: On Wednesday a day after the pounding downpour in Bhopal. Few places in the city were filled with water at the knee-level. One of the worst affected areas was Eco Green City Colony at Ayodhya Bypass road. Likewise Bagh Munshi Hussain Khan, Sindhi Colony, Tila Jamalpura, Devki Nagar colonies in Old Bhopal were the worst affected.
Brijnath Tripathi, resident of Eco Green city, said, "Our colony guard woke me up at 2 AM and asked me to park my vehicle to another road which is at higher altitude as water has already risen to tyre level. After that we could not sleep in fear. It was around 4am when water started entering our houses."
Tripathi said, "We called BMC but no one turned up, then we called the CM helpline after which BMC employees came and started draining out the water. Till Tuesday evening, the water was at the knee level. None of us could leave our homes, we arranged packed food for everyone and two the residents stepped down in the water to distribute the packets to all the houses. We have suffered quite a loss. Cars, electronic items, furniture too was damaged in the rain. A single spell of storm rain showed how well prepared BMC is,"
Areas that encountered severe waterlogging included Safia College road, Bhopal Talkies, Sindhi Colony crossing, Alpana trisection and Bharat Talkies. The rain water in these areas was drained out by BMC workers by Tuesday evening.