Eid ul-Adha celebrated with traditional fervour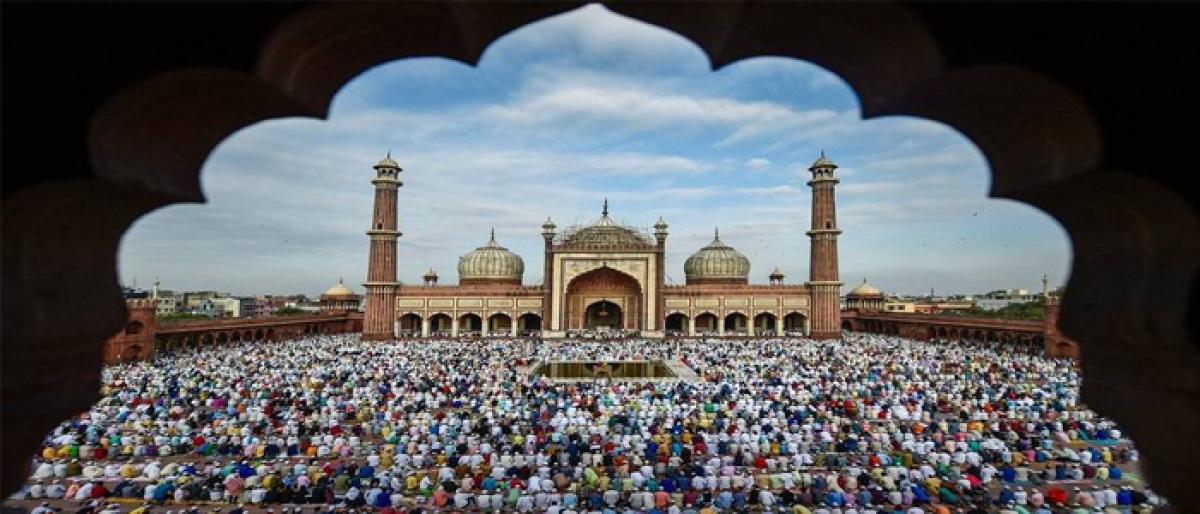 Highlights
Faithfuls gathered in mosques and eidgahs and hordes of people wearing their festive best revelled in streets and market places to celebrate Eid ul Adha in the city on Wednesday
New Delhi: Faithfuls gathered in mosques and eidgahs and hordes of people wearing their festive best revelled in streets and market places to celebrate Eid ul-Adha in the city on Wednesday.
From the iconic Jama Masjid and Fathepuri Masjid in Old Delhi to Hazrat Nizamuddin dargah in south Delhi, Muslims offered special prayers ('namaz') in the morning to seek blessings of the almighty.
Eid ul-Adha marks the Prophet's sacrifice of a lamb after God spared his son prophet Ismail.
After the prayers, people exchanged greetings and gifts, and embraced each other in the spirit of harmony.
A festive atmosphere prevailed near the Jama Masjid and Chandni Chowk areas where people bought sweets and savouries to welcome friends and relatives.
Elders offered 'eidee' (money) to children, and markets bustled with activities, as children and their parents jostled to buy toys and other items from shops around mosques.
People also gave alms to the needy who had gathered around the mosques and eidgahs.
Delhi Chief Minister Arvind Kejriwal greeted people on the festive occasion. He wrote the greeting message on Twitter.
Markets in various areas in the city were decked up for Eid ul-Adha, one of the most joyous days in the Islamic calendar.
Special arrangements were made by the Delhi Police to manage the crowd and ensure safety and security around religious places in the national capital.