Chief Secretary Anshu Prakash assault case : Court rejects Kejriwal's plea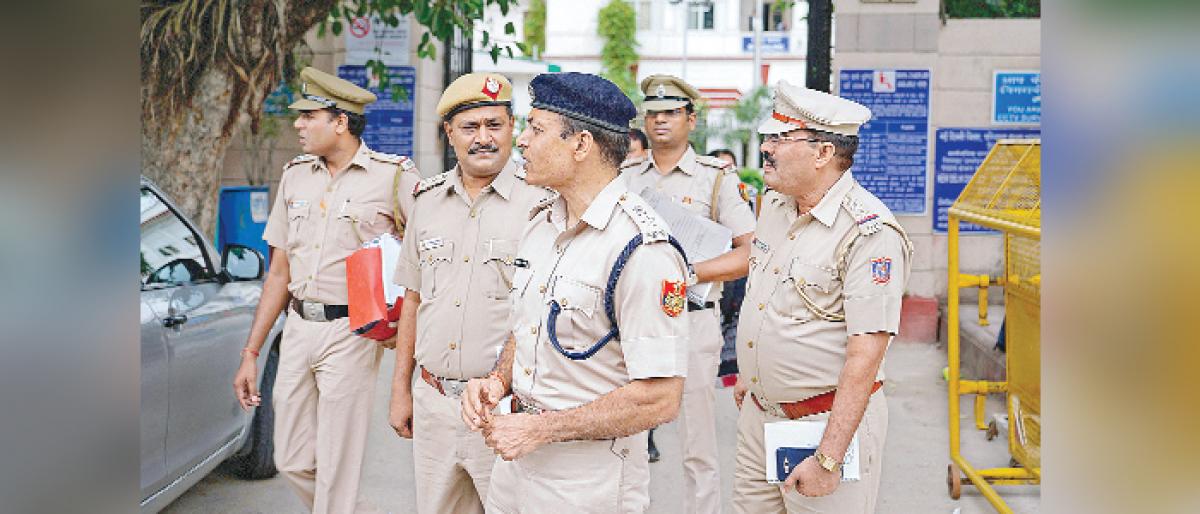 Highlights
A court here on Saturday rejected a plea moved by Chief Minister Arvind Kejriwal, his deputy and other AAP MLAs seeking to restrain police from sharing with the media information on the charge sheet in the case of alleged assault on Chief Secretary Anshu Prakash in February
The police said the Chief Minister was present when the alleged assault took place
New Delhi: A court here on Saturday rejected a plea moved by Chief Minister Arvind Kejriwal, his deputy and other AAP MLAs seeking to restrain police from sharing with the media information on the charge sheet in the case of alleged assault on Chief Secretary Anshu Prakash in February.
Additional Chief Metropolitan Magistrate Samar Vishal rejected the plea and reserved for September 18 the order on whether to take cognisance of the charge sheet and summon Kejriwal, Sisodia and others as accused in the case.
The court said it needed time to go through the charge sheet, which also names as accused 11 legislatures of the Aam Aadmi Party (AAP) Amanatullah Khan, Prakash Jarwal, Nitin Tyagi, Rituraj Govind, Sanjeev Jha, Ajay Dutt, Rajesh Rishi, Rajesh Gupta, Madan Lal, Parveen Kumar and Dinesh Mohania.
In its around 1,300-page charge sheet, the police alleged that Kejriwal, Sisodia and others had criminally conspired to threaten the Chief Secretary with death or grievous hurt, obstructed him in discharging his public function and caused hurt.
It has also accused the AAP leaders of other offences punishable under sections of IPC, including wrongfully confining any person, assaulting or using criminal force to deter public servant from discharge of duty, insulting him to provoke breach of peace and abetment of the offence.
They were also charged for offence committed under IPC section 149, which says if an offence is committed by any member of an unlawful assembly, every other member of such assembly shall be held guilty of the offence.
If convicted, the accused may get a maximum of seven-year jail term. After the charge sheet was filed, Kejriwal and other persons named in the charge sheet had moved the court seeking to restrain police from sharing information with the media.
The Delhi Police had questioned Kejriwal for over three hours in connection with the alleged assault on Prakash on May 18.
Prakash was allegedly assaulted during a meeting at Kejriwal's official residence on the night of February 19.
The police said the Chief Minister was present when the alleged assault took place.
The police have already questioned 11 AAP MLAs present at the Chief Minister's residence for the meeting.
Two of the party MLAs Amantullah Khan and Prakash Jarwal were arrested in the case.
The alleged assault on the Chief Secretary had triggered a bitter tussle between the Delhi government and its bureaucrats.