'Sad' Centre hasn't given as much aid to flood-hit Kerala: Rahul Gandhi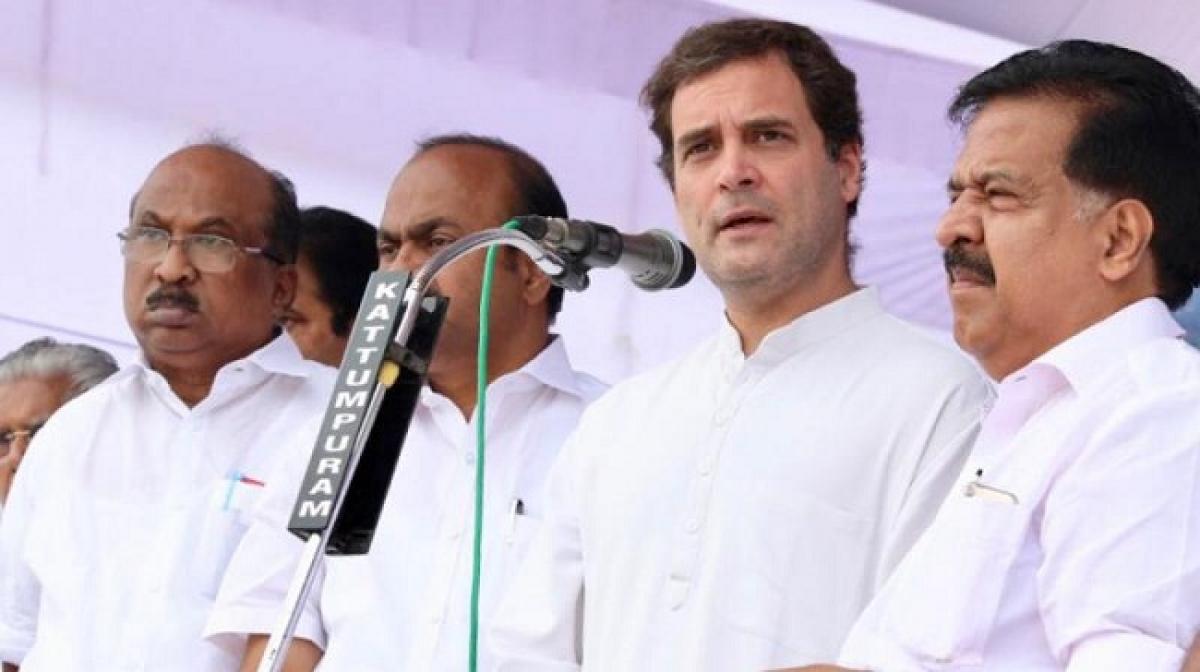 Highlights
Congress President Rahul Gandhi on Wednesday accused the Centre of not providing adequate assistance to floodhit Kerala, saying he was sad about the BJP led NDA governments approach on the issue
Kochi: Congress President Rahul Gandhi on Wednesday accused the Centre of not providing adequate assistance to flood-hit Kerala, saying he was "sad" about the BJP-led NDA government's approach on the issue.
Rahul Gandhi also said that he was in favour of accepting foreign aid from countries like the UAE for rebuilding the flood-ravaged southern state.
"Central government support is the right of the flood-affected people of Kerala.. but I am sad that the Centre hasn't given as much aid to the state," Rahul Gandhi told reporters at Kochi.
When asked about the central government's stand of refuting aid offer from foreign nations, he said, "If somebody is giving unconditional money to reduce the pain of the people of Kerala, I myself will take it". He said it was his take on the matter.
Rahul Gandhi, who is on a two-day visit to flood affected regions of Kerala, said he was not here for "politicising the situation."
He said he had spoken to Chief Minister Pinarayi Vijayan on Tuesday on the flood situation in the state.
Rahul Gandhi said the sense he had got from the relief camps he visited in various districts in the state on Tuesday was that the assistance promised by the state government should be delivered speedily.
"I think it is very important that the government gives the sense to the people that it is going to build houses, give a sense of potential timeline for doing that, I think there is need for counselling. I also think that the compensation that has been promised, Rs 10,000 should be given speedily. There is a feeling in the camps that that has not been done yet," he said.
Noting that Kerala has suffered a "tremendous tragedy," the Congress president said his role was to be with the people of the state.
Rahul Gandhi cancelled his visit to rain-hit Wayanad in view of bad weather and left for Idukki district to visit the flood affected areas there.
He had assured the flood-affected people on Tuesday that his party would bring pressure on the central and state governments to provide compensation which they 'owe' to the affected people.
Visiting the flood-ravaged areas of Alappuzha, Ernakulam and Thrissur districts on Tuesday, he had also urged party workers to actively participate in relief and rehabilitation operations and help the people to make their ravaged houses liveable. Arriving in Kerala on Tuesday morning, Rahul Gandhi spoke to people at relief camps, days after the deadliest deluge in the last 100 years left a trail of destruction and claimed 474 lives in rain-related incidents since May 29 when the monsoon set in over the state.