Woman entrepreneur promotes dragon fruit cultivation in Nagaland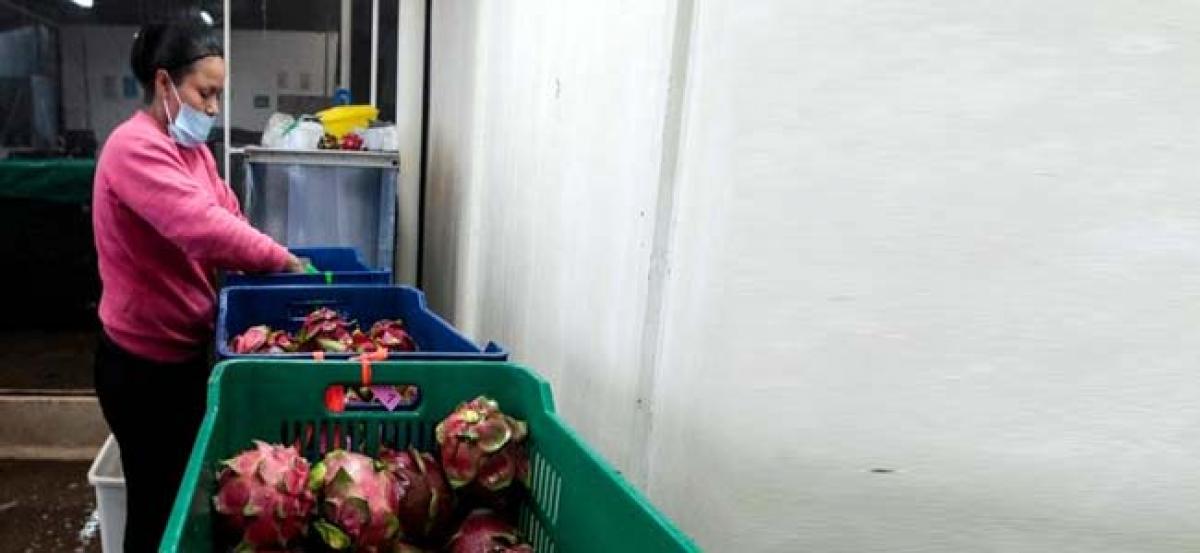 Highlights
The state of Nagaland is not only known for its rich heritage culture and festivals but is also famous for horticultural and botanical diversity
Kohima (Nagaland): The state of Nagaland is not only known for its rich heritage culture and festivals but is also famous for horticultural and botanical diversity.
The northeastern state is a hub of nutritious organic fruits. Some fruits found here are rare to find in other parts of the country. One such fruit is the dragon fruit or 'Pitahaya'.
The round giant kiwi-like fruit has a juicy fresh taste and has high medicinal values. In order to make the healthy fruit available to all, Lucy Ngullie Thomas, a woman entrepreneur has started its production in Nagaland on a big scale under her farm 'Dream Dragon Fruit Farm'.
Besides many other exotic fruits, she has been growing red, white, and yellow dragon fruits since 2013.
"When the monsoon starts, it gets blooming. The dragon flower will bloom only when it rains. It starts budding in May and June and you get your first harvest and it will go on until November," Lucy said.
The farm located at Shitovi village in Dimapur, which is about 25 km away from the commercial hub is well maintained and adopts all technical cultural practices.
The five hectares project is under the Government of Nagaland, Department of Horticulture and supported by North Eastern Council (NEC), the Ministry of Development of North Eastern Region (DoNER).
Realising the commercial potentials of the fruit, recently, Nagaland horticulture department has also organised a two-day training programme on dragon fruit farming for farmers at the State Horticulture Nursery, Green Park, Dimapur.
According to Lucy, dragon fruit cultivation is a huge task as it needs a lot of care and huge investment. Most of the dragon fruits, which are sold in Asian markets are reddish skinned with white flesh.
The average yield per pillar (3-4 plants) per year is about 15 kg. Dream dragon fruit farm is the only dragon fruit farm in the state which has healthy and well-maintained mother plants of red and white varieties.
Many entrepreneurs are now eying on to tap the untapped business potential of the agricultural sector of the region.
As the commercial cultivation of this fruit is picking up in Nagaland, the fruit is available at Rs 350 per kg. Dragon fruit is famous in Thailand, Vietnam, Israel and Sri Lanka. Red dragon fruit with white flesh is the most popular and primarily comes from Asia.