Central team concludes Nagaland rain damage assessment visit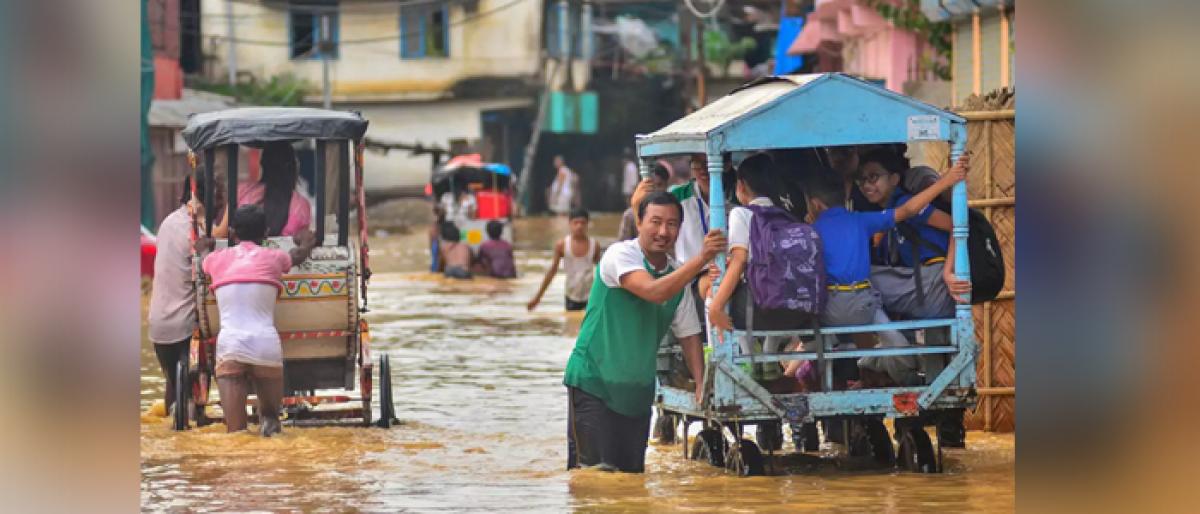 Highlights
A five member interministerial team, deputed by the Centre to conduct spot assessment of the damage caused by the rains in Nagaland, concluded their fourday visit on Friday
ADVERTISEMENT
Kohima: A five-member inter-ministerial team, deputed by the Centre to conduct spot assessment of the damage caused by the rains in Nagaland, concluded their four-day visit on Friday.
The team was led by Joint Secretary of Ministry of Home Affairs KB Singh. Speaking to nediapersons before leaving for Delhi, Singh said that during the past three days, the team assessed damaged caused in four districts - Kohima, Dimapur, Wokha and Phek.
The State government had pegged the damage at around Rs 800 crore. Singh said that the team would prepare the final report after receiving the reconciled memorandum from the State.
He, however, declined to comment why there was a delay in sanctioning immediate central relief to Nagaland, despite the passage of a month since the disaster struck, while relief for other states were sanctioned promptly.
The Nagaland government on August 6 had submitted a memo to Union Minister of State for Home Affairs Kiren Rijiju seeking relief of Rs 800 crore.
However, sources in Nagaland State Disaster Management Authority (NSDMA) said that the requirement needs to be reconciled as there have been more damages in the entire State after the Union ministers visit.
NSDMA sources said that during the briefing of the visiting teams held in Kohima on Thursday, the Nagaland government presented a fresh memorandum for relief fund to the team.
However, the amount was not revealed. On behalf of the State government, Advisor for Food and Civil Supplies and NSDMA, Pukhayi expressed hope that the team would present a favourable report to the Central government for early release of relief fund.
Making a power-point presentation, Chief Engineer of Roads and Bridges Department, Limatongdang Jamir highlighted the damages of roads and bridges in every district.
He said that an amount of Rs 22.8 crore is required immediately for temporary restoration work while Rs 117.2 crore would be required for permanent repair works.
Deputy Commissioners of Phek and Kiphire also highlighted the extent of damages caused in the respective districts.