Will expose corrupt officials: Delhi BJP Chief Manoj Tiwari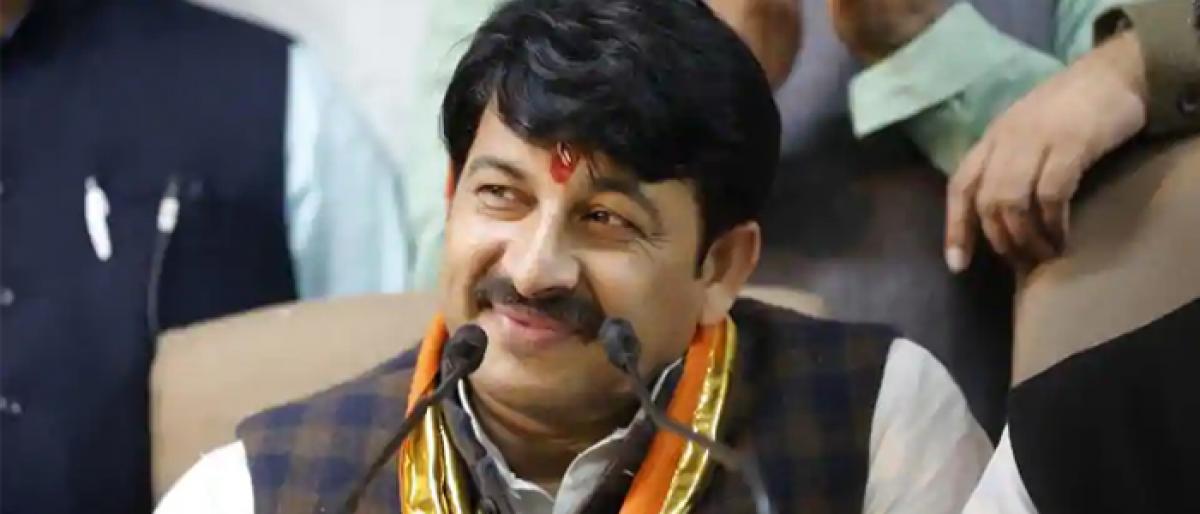 Highlights
Delhi BJP Chief Manoj Tiwari, against whom a contempt notice was issued Wednesday by the Supreme Court for breaking the seal of a premises in Gokalpuri, said he would be lucky to appear before the court to expose corrupt officials who had created havoc in the city in the name of sealing drive
New Delhi: Delhi BJP Chief Manoj Tiwari, against whom a contempt notice was issued Wednesday by the Supreme Court for breaking the seal of a premises in Gokalpuri, said he would be "lucky" to appear before the court to "expose corrupt officials" who had created "havoc" in the city in the name of sealing drive.
He said it was time to "expose" those involved in "pick and choose policy" in sealing drive against the poor to "misguide" the Supreme Court.
The apex court has summoned Tiwari to appear before it on September 25, after taking cognizance of a report by its monitoring panel supervising sealing drive against violations of Delhi's Master Plan and other irregularities.
The Delhi BJP chief, accompanied by party workers and locals, had on last Sunday broken the seal on the premises of a house in Gokalpuri. The premises had been sealed by the East Delhi Municipal Corporation as a dairy was allegedly being run from it.
While issuing the contempt notice, the Supreme Court had observed that it was unfortunate that an elected representative tried to defy court orders.
However, Tiwari said, "I am a public representative and I work under the oath of Constitution of India. My duty is to respect the law and also to oppose those who act illegally and make life difficult for people."
Alleging that "pick and choose policy" has been adopted by some "corrupt officials", the Delhi BJP chief said that he was ready to face the consequences in dealing with such elements.
"I have not much information about the Supreme Court's contempt notice, but I will be lucky to appear before the honourable court and expose the corrupt officials who have created havoc in the city in name of sealing," he said in a press conference.
Tiwari claimed that the house in Gokalpuri was sealed against Lal Dora rules that permit residents of such areas to have two cattle.
"I am against this pick and choose policy. Why no action has been taken in Okhla where rampant violations have been committed. When it comes to such (Okhla) places, they drag cold feet and cite law and order issues," he charged.
"I will not spare anyone who is corrupt whether it is MCD or the officials," the BJP leader said.