Bihar shelter home: Arrest warrant issued against Manju Verma's husband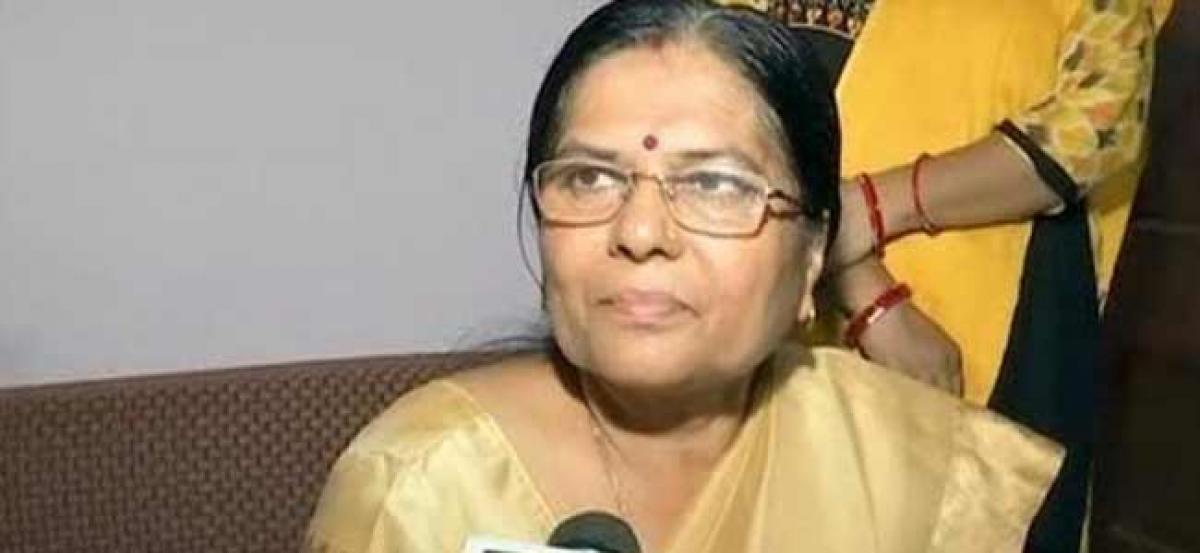 Highlights
The Bihar Police on Friday issued an arrest warrant against Bihars former social welfare minister Manju Vermas husband, Chandrashekhar Verma, in connection with the Muzaffarnagar shelter home rape case, where 44 girls were allegedly raped and molested at a governmentrun shelter home
Patna: The Bihar Police on Friday issued an arrest warrant against Bihar's former social welfare minister Manju Verma's husband, Chandrashekhar Verma, in connection with the Muzaffarnagar shelter home rape case, where 44 girls were allegedly raped and molested at a government-run shelter home.
The warrant was issued after as many as 50 live cartridges were found at their residence during a Central Bureau of Investigation (CBI) raid on August 17. Superintendent of Police (SP) of Begusarai, Aditya Kumar issued the warrant.

It may be noted, that Manju Verma who was Bihar's Social Welfare minister, resigned from her position after her husband was accused of having alleged links with Brajesh Thakur, the mastermind behind the scandal.
It was revealed that Chandrashekhar used to allegedly visit the shelter home quite frequently and spent hours in the girls' homes, a charge which the couple repeatedly denied.
The Muzaffarpur shelter home case came to light after an audit report was issued by Mumbai's leading research institute - Tata Institute of Social Sciences (TISS) which stated in its report that how the girls in the shelter home are becoming victims of sexual abuse.