Politicians and bureaucrats play blame games, citizens suffer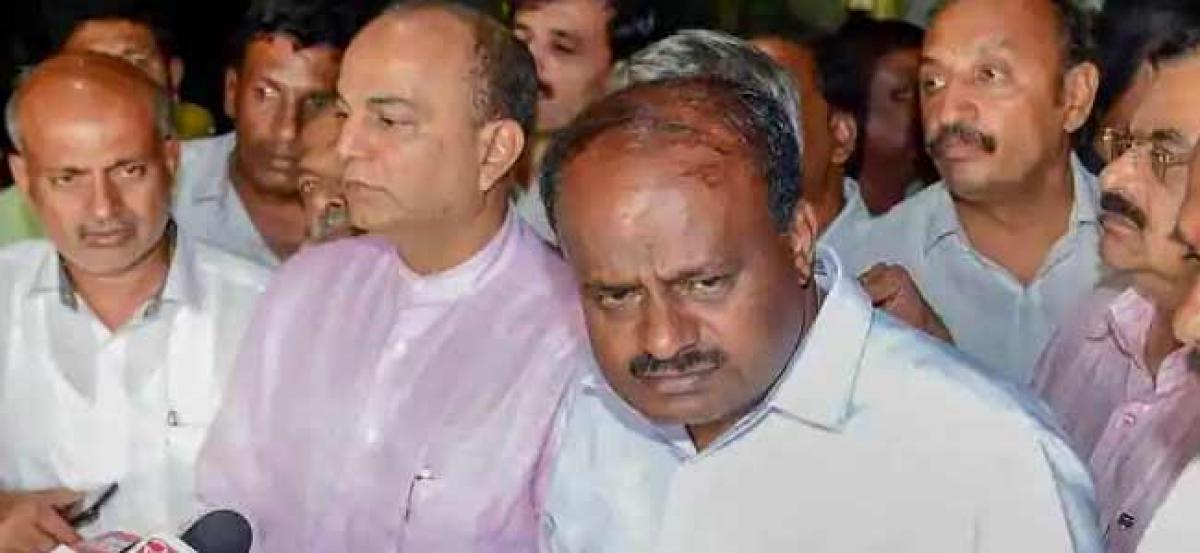 Highlights
Karnataka was a fairly peaceful state during its previous Congress rule Things at present have taken a 180 degree turn, with political issues stemming in the current HD Kumaraswamyled government
BANGALORE: Karnataka was a fairly peaceful state during its previous Congress rule. Things at present have taken a 180 degree turn, with political issues stemming in the current HD Kumaraswamy-led government.
Administrative work of the state and infrastructure related works have been hampered consistently due to the MLAs protests, followed by Kodagu floods and urban body elections.
A senior bureaucrat commented on the situation, "Administrators are the ones who run the show. While the cabinet takes the decisions, the bureaucrats implement them. But in the past few months, there has been complete paralysis of the administration in the state."
The senior officials and secretaries have been hesitating to take any decisions since Kumaraswamy lashed out at them in public about not being efficient. They have little to do, since they only implement what the leaders have decided in their sessions. Due to the unrest, few sessions have been conducted with no proper direction for the administrators.