12 foreigners found trekking in the Annamalai Hills. Receive warning for illegal trespassing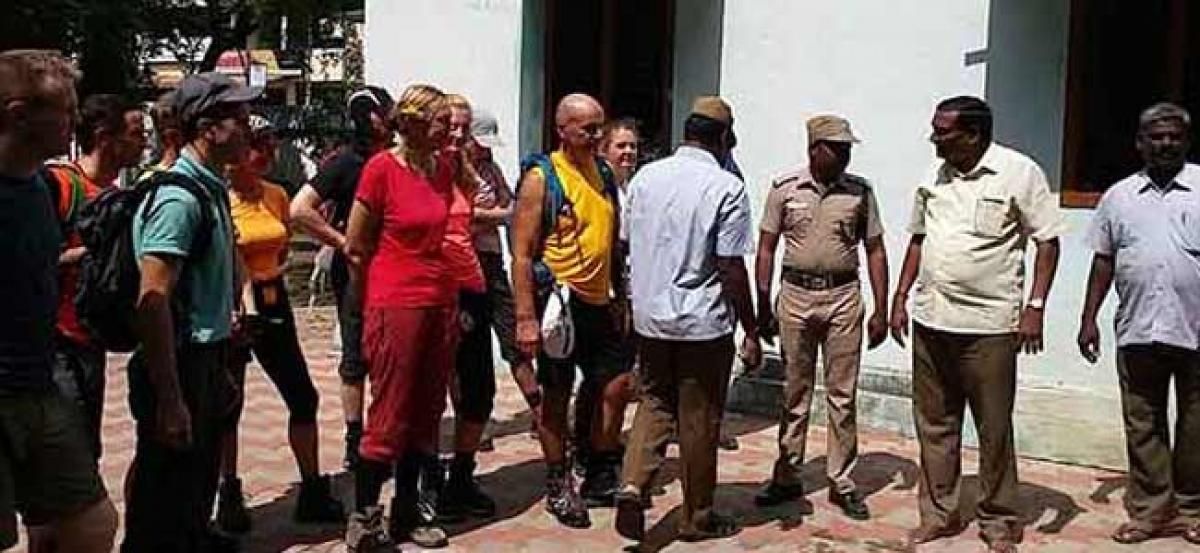 Highlights
Forest personnel secured twelve Foreigners seven men and five women for illegally trekking on the Annamalai Hills at 3 AM on Thursday The foreigners trekked for nearly a kilometre on the hills, which is above 2,500 feet high from the sea level, when the forest personnel intercepted them
CHENNAI: Forest personnel secured twelve Foreigners-- seven men and five women -- for illegally trekking on the Annamalai Hills at 3 AM on Thursday. The foreigners trekked for nearly a kilometre on the hills, which is above 2,500 feet high from the sea level, when the forest personnel intercepted them.
There are various notice boards along the Girivalam path and entry points to mountain which mentions that entering the RF and climbing on the hills is restricted. Later, the forest personnel let them go after giving them a warning.
District forest officer of Tiruvannamalai R Kirubashankkar told the media that they secured the foreigners found climbing on the hill in the Adi Annamalai Reserve Forest, which is a restricted area, around 5 AM. "We received a tip off that a group of foreigners climbed on the hills early morning. We despatched a team of our personnel to bring them down," said the DFO.
"The foreigners said they did not notice the boards as they started trekking around 3 AM, after completing girivalam," said the DFO. The foreigners reached Tiruvannamalai two days ago. Recently, a Russian who got stranded on the hills was rescued by forest personnel and fire and rescue services personnel.